Current import rules & duty reasonable, says chairman of PM's economic advisory council

The jewellery industry and bullion traders' hopes of easier gold import rules might be dashed, with Prime Minister's Economic Advisory Council Chairman C Rangarajan ruling out a rethink on the issue.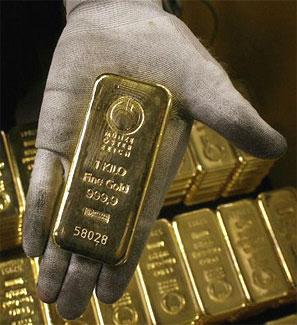 In an interview with Business Standard, Rangarajan said he believed the existing import rules and duties were reasonable. "The 10 per cent import duty on gold is not high if one looks at the duty on import of other luxury goods," he said.

The bullion industry was hoping for a change in the rules, especially with the import of gold in 2013-14 likely to fall by nearly half when compared with the previous year, helping curtail the country's current account deficit (CAD) to around two per cent of gross domestic product.

Rangarajan, however, said around $35 billion worth of annual gold imports could be absorbed to keep the CAD under control. For this, he didn't rule out the possibility of procedural simplification of import rules within the basic '80:20' rule.

The yellow metal attracted a specific rate of duty until January 2012 — just Rs 300 per 10 grammes. Considering the gold price at that time, the duty was nearly one per cent of value. This was raised to two per cent of value in January 2012, when the government moved to an ad-valorem duty structure for the first time.

The idea was to earn more revenue when investors were earning huge profits from it. However, the duty was later used as a tool to make gold imports unattractive and gradually increased to 10 per cent of value in August 2013.
Imports came down but not by much; this prompted the Reserve Bank of India (RBI) to link imports with export obligations in the form of '80:20' rules, which allowed 80 per cent of imported gold to be used for domestic purposes only if 20 per cent was exported. Loan facilities to jewellers for buying gold was simultaneously discontinued.

Though Rangarajan's views would certainly be a dampener for the jewellery industry, trade circles still believe the government might lower duty and give some relaxation in the '80:20' rules for imports, as smuggling and hawala markets are thriving.