The government's decision to impose 21 per cent on imported power gear would increase the cost of electricity generated from future plants by about two per cent, according to rating agency Icra.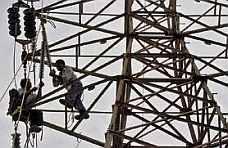 In a move aimed at providing cushion for domestic player such as BHEL and L&T from cheap imports, especially from China, the Cabinet on Thursday decided to slap higher duty on overseas power equipment.

"While this duty protection has been a positive for domestic manufacturers, this would increase capital costs for future generation projects and would increase cost of power generation by around two per cent (around 6-8 paise/unit)," Icra said in a statement.

It pointed out that imported equipment, particularly from China, contributed to about 30 per cent capacity addition during the 11th Five-Year Plan period ended March 2012.

Out of the total levy, five per cent would be customs duty and four per cent would be special additional duty.

There would also be a 12 per cent counter veiling duty in lieu of excise duty applicable for domestic manufacturers.

"This, in turn, implies an effective duty protection of 9 per cent for domestic manufacturers. The duty is applicable for prospective imports, although there is no clarity over the applicable date," Icra said.

The rating agency also noted the nearly 25 per cent depreciation of rupee against Chinese yuan over the last one year has helped in improving cost competitiveness of domestic entities.

However, Icra said its outlook on the power equipment sector continues to remain subdued for the near to medium term.

"This is also reflected in the fact that fresh order inflows for the sector have been adversely affected over the last 18 month period...," the statement said.

Further, over capacity in the domestic power equipment sector as against the expected demand would continue to result in intense competition and cause pricing pressure.