Prime main streets across big cities showed robust rent appreciation in the first quarter of 2013, as prominent brands, including international ones, triggered demand, even as quality space supply was running low. Mumbai's high street Linking Road was, however, a rare exception.
Retail rentals in New Delhi's Connaught Place in the quarter rose as much as 12 per cent, both sequentially and year-on-year, according to Cushman & Wakefield. In contrast, Mumbai's Linking Road saw a drop of a sharp 12 per cent in rentals. Jaideep Wahi, director retail services at Cushman, linked the Linking Road phenomenon with the exit of some retailers that were not profitable. "Retailers these days focus not only on top lines but bottom lines, too," he said.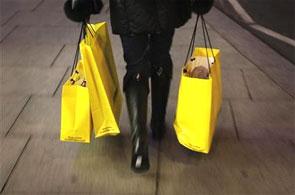 Among other cities, rentals were up 8-10 per cent at Hyderabad's SP Road and Banjara Hills, nine per cent at Chennai's Usman Road and three-five per cent at Pune's Aundh.
While international brands like Starbucks, Jack & Jones and US Polo fired up some of the high streets, demand also grew from domestic retailers in apparel, jewellery, car showrooms, food & beverages, health & beauty, and home improvement categories during the first quarter of the year, said Wahi.
In fact, a recent Asia-Pacific survey of international consultant CBRE highlighted the prominence of entry of global brands, especially in New Delhi. According to CBRE, in 2012, the Indian capital witnessed the entry of 13 prominent global retailers, fewer than Singapore (27) and Hong Kong (51), but ahead of Bangkok, Kuala Lumpur and Jakarta. CBRE's South Asia CMD Anshuman Magazine said: "International retailers from across the globe are slowly but surely looking at India as a mature and viable market to expand their business."
However, the absence of quality space, because of delay in real estate project deliveries, is driving retail rentals up at most high streets. For instance, no mall was completed in Noida, part of NCR, during the first quarter, according to Cushman data. Limited availability of quality mall space and high demand from apparel and footwear chains pushed up rental values by 10 per cent quarter-on-quarter at Noida malls. Wahi pointed out that retail real estate supply would get aggressive around 2016, when several foreign brands open stores and expand in India.
A recent Jones Lang LaSalle report also pointed out that huge delays in project deliveries were guiding retail lease values. With no new completions and vacancy in prime malls remaining low, net absorption was the lowest in 15 quarters across Delhi/NCR, declining nearly 92 per cent quarter on quarter, JLL said.
Although Cushman said Mumbai's Linking Road had seen 12 per cent fall in rental value in Q1, JLL said high streets in the city were drawing more attention from retailers because of the limited availability of quality mall space. Neither Delhi nor Mumbai saw any mall or shopping centre completion in the first quarter of 2013, according to JLL.
Even as rentals depend on many factors and could vary widely, on an average these hover around Rs 725 per sq ft a month on a high street like Delhi's South Extension, according to experts. Rents in malls and shopping centres would be in the similar range, but there's an additional maintenance cost in malls that could go up to 22 per cent. Ashutosh Limaye, head of research and real estate intelligence service, JLL India, cited the high cost of real estate as a hurdle for retail. Rents in India easily account for 9-15 per cent of retailers' revenue, much higher than the global average of 4-10 per cent.