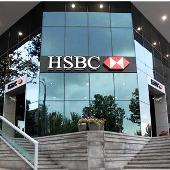 HSBC is co-operating with American authorities on providing information related to US-based clients of a group company in India, amid the US cracking down on offshore tax evasion.

However, HSBC has cautioned that there is high degree of uncertainty over resolving the issues besides the possibility of 'significant' penalties.

HSBC Plc, which has a significant presence in India, said on Monday it continues to co-operate in ongoing probes by the US Department of Justice and the Internal Revenue Service.

The investigations pertain to whether certain group companies and employees acted appropriately in relation to certain customers who had US tax reporting requirements.

"In connection with these investigations, HSBC Private Bank Suisse SA, with due regard for Swiss law, has produced records and other documents to the DoJ and is cooperating with the investigation.

"Other HSBC entities are also cooperating with the relevant US authorities, including with respect to US-based clients of an HSBC Group company in India," HSBC said in its annual report released on Monday.

In April 2011, HSBC Bank USA had received a summons from the Internal Revenue Service directing it to produce records with respect to US-based clients of an HSBC Group company in India.

"HSBC Bank USA has cooperated fully by providing responsive documents in its possession in the US to the US Internal Revenue Service," the report said.

The entity had also received a subpoena from the American capital market regulator SEC seeking records related to HSBC Private Bank Suisse SA.

The information was sought with regard to cross-border policies as well as adherence to American broker-dealer and investment adviser rules and regulations when dealing with US resident
clients. HSBC Private Bank Suisse SA has produced records and other documents to the SEC and is continuing its co-operation.
"Based on the facts currently known in respect of each of these investigations, there is a high degree of uncertainty as to the terms on which the ongoing investigations will be resolved and the timing of such resolution, including the amounts of any fines and/or penalties.
"As matters progress, it is possible that any fines and/or penalties could be significant," the report said.
Acknowledging that the last two years have been extremely damaging to HSBC's reputation, its Group Chairman D J Flint said the board was determined to enforce the highest behavioural and compliance standards.
"We faced serious failings both in the application of our standards and in our ability to identify, and so prevent, misuse and abuse of the financial system through our networks.
". . . We have apologised unreservedly to all our stakeholders and have paid huge penalties both in monetary cost and reputational damage.
"More important than apologies, however, are the steps being taken to prevent recurrence," he said.
Last year, HSBC agreed to pay $1.92 billion to settle allegations of violating American sanctions with respect to Iran and other countries, among others.
HSBC employs about 30,000 people in India, its second largest workforce in a single country after the United Kingdom where the count is 48,000, according to data till December 2012.
The company's global workforce stood at 2,70,000 full-time and part-time employees last year compared to 2,98,000 people employed at the end of 2011.
"Our main centres of employment are the UK with approximately 48,000 employees, India 30,000, Hong Kong 28,000, Brazil 23,000, mainland China 18,000, Mexico 18,000, the US 17,000 and France 10,000," the report said.