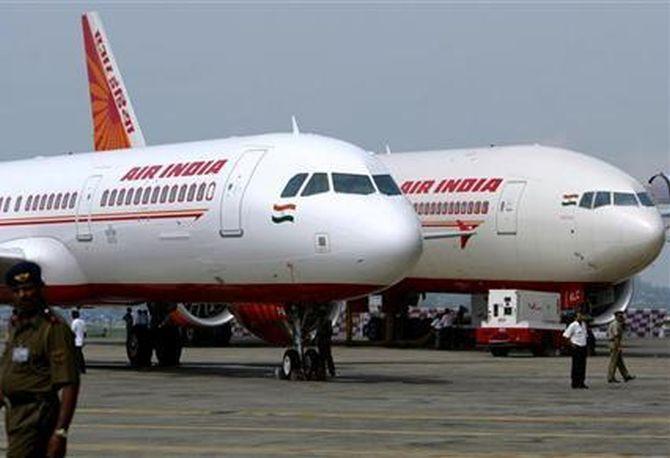 The Bombay High Court has directed four office-bearers of the Aviation Industry Employees' Guild to resume duties by July 7, in a move that supports Air India's drive against absenteeism.
The state-owned airline had this month asked 11 office-bearers across three trade unions to report for work immediately after withdrawing a 'full-time release' concession for discharging union responsibilities.
The Guild challenged the decision in court, claiming the allowance for union general secretaries and presidents to avail leave from work to focus on union functioning had been in place since the 1980s. Withdrawing the concession was a violation of the Industrial Disputes Act, it said.
"One of the unions moved court alleging alteration in service conditions. But the court dismissed their plea, stating it was not covered under the Act. The office-bearers have been asked to report to work by July 7," said an Air India executive.
The seven office-bearers of the Air India Employees' Union and Air India Service Engineers Association have not joined work yet.
Air India has 15 unions whose general secretaries and presidents are given office accommodation, telephone, a number of free passages and leave to discharge union activities. Now they will have to seek permission from departmental heads for leave for union duties.
Separately, Air India issued termination letters to 45 cabin crew members who have not reported to duty for six months. Another 59 termination letters and 20 notices will be sent over the next few days.
Those issued notices can rejoin work by the end of this month after completing the required paperwork or being certified for sickness by Air India's doctors.
The drive against absenteeism was launched after the airline found in an internal audit only 2,800 of its 3,500-odd cabin crew members were available for duty.
Air India then framed rules that any employee not reporting for duty for 15 days would have to answer charges and an absence of six months would lead to termination.
WHEN WINGS FLAP
7 office-bearers of the Air India Employees' Union and Air India Service Engineers Association have not joined work yet
15 unions Air India has whose general secretaries and presidents are given office accommodation and leave for union activities
2,800 of 3,500 cabin crew were available, the airline found. So, a drive against absenteeism was launched