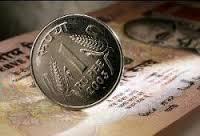 The annual headline inflation is expected to moderate to near 5 per cent as there was reasonable price stability in some major commodities, the finance minister said on Thursday.

P Chidambaram made the comment in a lecture at the National University of Singapore.

India's wholesale price index based headline inflation rose to an eight-month high in October at 7
per cent, driven by costlier fuel and manufactured goods, raising the prospect of a fresh interest rate hike.
Chidambaram also said the fiscal deficit target of 4.8 per cent of gross domestic product in 2012/13 would not be breached under any circumstances, even as many private economists say the deficit could cross the 5 per cent mark.