Dinesh Thakur, the whistle-blower who put Ranbaxy in the dock, was heading the company's information technology division for research and development (R&D) until eight years ago.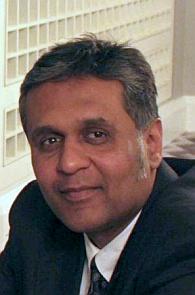 Thakur, a Bachelor in Technology from OsmaniaUniversity and Master of Science in Chemical Engineering from the University of New Hampshire, joined Ranbaxy from US drug maker Bristol-Myers Squibb in 2003.

He was believed to have been hand-picked by Ranbaxy's then illustrious R&D head, Rashmi Barbhaiya, who had joined the company from Bristol-Myers just a year earlier.

Sources who have worked with Thakur at Ranbaxy said he was hired with three or four people from foreign-based multinational companies.

"This team was in a way part of Ranbaxy's ambitious overseas plans at that point in time. However, quite ironically, most of them left in a huff within a short time," a former executive of Ranbaxy said.

Now an American citizen, Thakur co-founded Sciformix Corporation, a scientific process outsourcing organisation, in the US. It focussed on drug safety and regulatory writing.

He was the CEO from 2007 to 2012. He will receive about $48.6 million from the Federal share of the settlement that Ranbaxy
has agreed to pay.
On Monday, Ranbaxy pleaded guilty to making fraudulent statements to the Food and Drug Administration about how it tested drugs at two of its Indian plants. The firm agreed to pay $500 million to resolve criminal and civil violations.
Thakur was responsible for managing the research and development information for generic drug development, manufacturing, and commercial operations.
Sources said heading the information technology department at Ranbaxy gave Thakur "concrete data" to support his allegations.
In 2005, Thakur quit and waved a red flag about the ongoing violations and irregularities at the country's top pharmaceutical company.
"Eight years ago, as director of project & information management at Ranbaxy, I discovered that the company falsified drug data and systematically violated current good manufacturing practices and good laboratory practices," Thakur said in a statement posted on his personal website.
"Ranbaxy's management was notified of these widespread problems. When they failed to correct the problems, it left me with no choice but to alert healthcare authorities."
Thakur, who joined Infosys after leaving Ranbaxy, worked with US regulatory authorities for two years to expose the fraud and filed a lawsuit to hold Ranbaxy accountable.