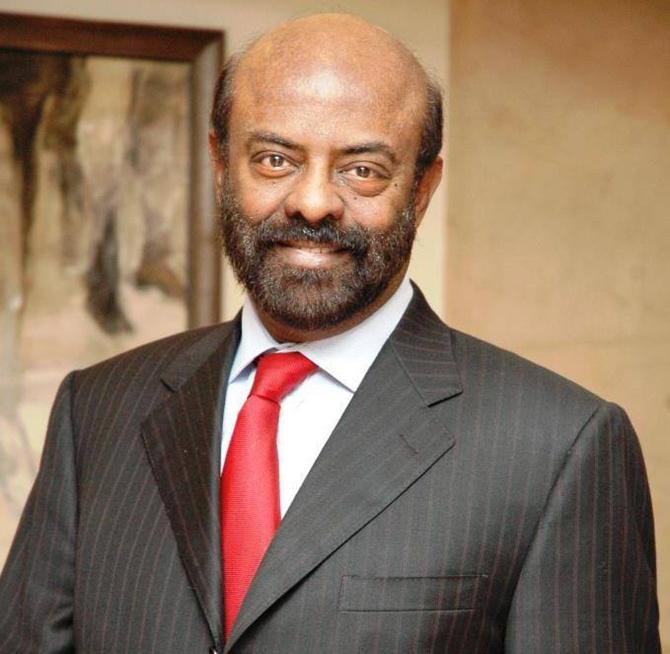 IT services firm HCL Technologies on Friday reported a 16.7 per cent increase in net profit at Rs 2,014 crore for the quarter ended September 2016.
The Noida-based firm had posted a net profit of Rs 1,726 crore in the corresponding quarter of the last fiscal, HCL Technologies said in a statement.
Its revenues for the reported quarter were up 14.1 per cent to Rs 11,519 crore, from Rs 10,097 crore in the year-ago period, as per US GAAP accounting norms.
However, on a sequential basis, the company's net profit was lower by 1.6 per cent from Rs 2,047 crore in April-June 2016 while revenue grew 1.6 per cent from Rs 11,336 crore.
The company maintained its revenue growth guidance for 2016-17 at 12-14 per cent on constant currency basis.
In constant currency terms, HCL Tech's revenues were up 12.8 per cent year-on-year.
In dollar terms, the company's net profit grew 14.2 per cent to USD 301.2 million while revenues rose 11.5 per cent to USD 1.72 billion compared with the year-ago period.
The company has also announced a dividend of Rs 6 per share.
HCL Technologies also announced its Chief Executive Officer Anant Gupta has put in his papers, following which the company has elevated current Chief Operating Officer C Vijayakumar to the post.
"Anant Gupta has decided to leave the company to pursue personal interests outside of HCL," it said in a statement.
It added that the company was elevating C Vijayakumar as the president and CEO of the company with immediate effect.
"Vijay has been a transformational leader in the company leading from the front. His vision and flawless execution trackrecord best positions him for taking our journey forward," HCL Technologies Chairman and Chief Strategy Officer Shiv Nadar said.
Vijayakumar will continue to be based in the US. He had been elevated to the role of COO in July this year, taking on additional responsibility, besides heading infrastructure services.
In related news, HCL Technologies said it will acquire Butler America Aerospace for USD 85 million in cash, a move aimed at strengthening its position in the aerospace and defence engineering services space.
Butler Aerospace provides engineering, design services and aftermarket engineering services to US aerospace and defence customers, providing them services in areas of mechanical and structural design, electrical design, tool design and aftermarket engineering services.
"The consideration for the proposed transaction is USD 85 million to be paid in cash. The proposed acquisition will exclude the staffing business of Butler America Inc," the country's fourth largest IT company said in a statement.
Butler America Aerospace had revenues of USD 85.4 million for the year ended December 31, 2015. The transaction, when consummated, is likely to be EPS accretive, it added.
With over 900 engineers and seven design centres in the US, Butler Aerospace has a marquee list of clients.
The acquisition, subject to regulatory approvals including CFIUS approval in the US, is expected to be completed by December 31, 2016.
Image: HCL Technologies Chairman and Chief Strategy Officer Shiv Nadar.