UK-based Healthcare and drug major on Monday today said it has offered to hike stake in its Indian subsidiary, GlaxoSmithKline Consumer Healthcare, to up to 75 per cent which would entail an outgo of over Rs 5,220 crore.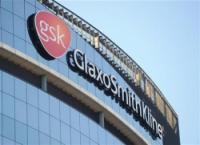 "GlaxoSmithKline (GSK) has announced a voluntary open offer to increase its stake in its publicly-listed consumer healthcare subsidiary in India (GlaxoSmithKline Consumer Healthcare), from 43.2 per cent to up to 75 per cent at a price of Rs 3,900 per share," the company said in a statement.

The offer made pursuant to the rules of the Securities and Exchange Board of India, is to acquire up to 13,389,410 (13.38 million) shares, representing 31.8 per cent of the total outstanding shares of the Indian company, it added.

The potential total value of the transaction at the offer price is approximately Rs 5,220 crore (Rs 52.2 billion) or 591 million pounds, the company said.

The offer represents a premium of about 28 per cent to GlaxoSmithKline Consumer Healthcare's closing share price on the National Stock Exchange on November 23, 2012, GlaxoSmithKline said.

Commenting on the development, GSK chief strategy officer David Redfern said: "This
transaction represents a further step in GSK's strategy to invest in the world's fastest growing markets and, we believe, it offers a liquidity opportunity at an attractive premium for existing shareholders".
The transaction, which will be funded through GSK's existing cash resources, will be earnings neutral for the first year and accretive thereafter, and will not impact expectations for the group's long-term share buyback programme, GSK said.
Subject to regulatory clearance, the offer period is expected to begin in January 2013. Payment for the shares will take place shortly after close of the offer, it added.
As on quarter ended September 2012, the foreign promoter of GSKCH held 43.2 per cent stake in the company while the public shareholding is at 56.84 per cent.
Securities regulations in India require a minimum public shareholding of 25 per cent for a company to maintain a public listing in the country.
GSK's Consumer Healthcare business in India generated over Rs 2,800 crore (Rs 28 billion) turnover in the financial year ended 31 December, 2011. The company employs nearly 3,200 people.
Shares of GlaxoSmithKline Cosumer Healthcare (GSKCH) zoomed 20 per cent to Rs 3,651.80 on BSE in the afternoon trade on BSE, on the news.