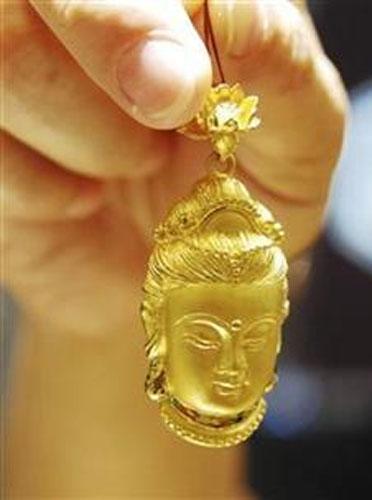 The government on Friday slashed the import tariff value on gold to $398 per ten grams while raising it marginally on silver to $643 per kg in line with global trends. The import tariff value is the base price at which the customs duty is determined to prevent under-invoicing.
The tariff value on imported gold earlier stood at $405 per 10 grams, while on silver at $642 per kg. The notification in this regard has been issued by the Central Board of Excise and Customs (CBEC), an official statement said.

Besides precious metals, the tariff value on imported brass scrap has increased to $3930 per tonne from $3906 per tonne.

The tariff value on imported poppy seeds has also been raised to $3154 per tonne from $2781 per tonne. Extending losses for the second straight day, gold prices today fell by Rs 340 to Rs 30,700 per ten gram in the national capital today on heavy sell-off by stockists in tandem with a weak global trend.

Silver also plunged by Rs 1,430 per kg on poor offtake by industrial units and coin makers.

India, the world's largest consumer of gold, imported 393.68 tonnes of the yellow metal during the April-September period of this year, as per official data. The government has taken several steps to reduce gold imports, including hike in custom duties.