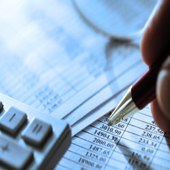 The government is confident of meeting the fiscal deficit target of 5.3 per cent in the current fiscal and the steps to boost investments have already started showing green shoots of revival, a top Finance Ministry official said on Friday.

"5.3 per cent is the fiscal deficit target for this year. And 5.3 per cent it shall be," Department of Economic Affairs Secretary Arvind Mayaram said.

The government had originally fixed the fiscal deficit target at 5.1 per cent in the current fiscal.

But tight finances due to increased expenditure has led to revising the deficit number higher to 5.3 per cent.

Mayaram said the challenge now is to find ways to rapidly integrate with global world.

"There are several decisions that the government has been taking which have led to the green shoots that we are seeing now, (and) that is yet to be built upon," Mayaram said at the 'Delhi Economic Conclave' in New Delhi.

The Union Cabinet on Thursday cleared setting up of Cabinet Committee on Investment for providing expeditious clearances to major projects worth over Rs 1,000 crore (Rs 10 billion).
It has also cleared the Land Acquisition Bill.

"With the approval of Cabinet Committee on Investment, we are very confident that this is something that will create tremendous energy for investment in the coming months and years.

"The Land Acquisition Bill also has been approved and this will provide much greater predictability to investors in taking investment decisions into the country.

"The decision to resort to direct cash transfer of subsidies will also show encouraging results in future," Mayaram said.

He said reforms is a continuous process and that the government will work towards promoting growth, pushing up margins and generating employment.

In the past months government has taken reform measures like allowing FDI in multibrand retail and in aviation sector, to revive growth.

"We have touched the high growth rates of 9.5 per cent and today we are now making efforts to come back beyond 6 per cent in the current fiscal with great difficulty.

"Obviously the global economy has taken a turn, which requires some very serious thinking," Mayaram said.

The economic growth fell to a nine year low of 6.5 per cent in 2011-12.

In the first half of current fiscal, the growth was 5.4 per cent, against 7.3 per cent in the corresponding period last year.