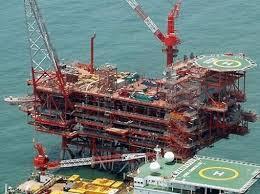 Prime Minister Narendra Modi's government will decide next month on the sale of a $3 billion stake in state oil firm Oil and Natural Gas Corporation, in a major test of whether he can follow through on reforms outlined in his first Budget.

The nationalist leader won May's parliamentary election by a landslide with a pledge to create jobs and revive Asia's No.3 economy, which is suffering from weak growth and high inflation.

Yet Finance Minister Arun Jaitley's maiden budget last week drew criticism that his fiscal arithmetic did not add up.

Capitalising on a record-breaking stock market run to complete asset sales could help him balance the books.

The government will decide in August whether to sell a 5 percent stake in ONGC, a senior oil ministry official said, in a deal that would be worth $2.9 billion at current market prices.

"The department of divestment has floated a note seeking our comments for a 5 per cent stake sale in ONGC," the official, who has direct knowledge of the matter, told Reuters on Tuesday.

An official at the finance ministry, home to the divestment department, said the government was interested in selling stakes in ONGC and other state companies given their high market valuations. He did not elaborate.

If completed, the sale would raise more than a quarter of the $10.5 billion target for asset sales announced by Jaitley for the fiscal year to March 2015.

He will need to hit or exceed that figure to cap the budget deficit at 4.1 per cent of gross domestic product, a goal set by his predecessor that he has vowed to uphold.

REVENUE GENERATOR

The proposal to sell a 5 percent stake follows reports that the government may sell a stake of as much as 10 per cent in ONGC, which produces the equivalent of 1.2 million barrels per day, or two-thirds of India's oil and gas.

The state directly owns 69 percent of ONGC, while further stakes are owned by the state-run Life Insurance Corporation of India (7.8 per cent), Indian Oil Corporation (7.7 per cent) and Gas Authority of India (2.4 per cent).

ONGC, with a market value of $57 billion, has struggled for years with stagnant production and a lack of commercially viable discoveries.

It is burdened by a subsidy regime that forces it to sell oil and gas cheaply.

Still, even without wholesale restructuring, some analysts back the stock on expectations that the government will replace the existing, ad hoc, regime for sharing the burden of energy subsidies with a more predictable model.

"The objective is not to privatise; just to contain the fiscal deficit," said Dayanand Mittal, an oil analyst at Ambit Capital in Mumbai who has a 'buy' rating on ONGC stock with a price target of 500 rupees.

"Don't expect restructuring - what you can expect are measures to improve efficiency and reduce India's oil import dependence," added Mittal.

He forecasts that ONGC will receive $58 per barrel of oil it sells in 2014/15, a 40 per cent gain.

SHARES OUTPERFORM

ONGC shares were up 2.4 per cent on Tuesday afternoon, against a 0.9 per cent rise in the BSE Sensex.

The shares have rallied by 43 per cent in the current year to date, joining other state-controlled enterprises in outperforming a 19.1 per cent gain in the Sensex.

"They have to bring in more clarity on gas pricing and subsidies before selling a stake to institutional investors," said Phani Sekhar, a fund manager at Angel Broking in Mumbai.

"Budget estimates would be achieved easily if it goes through. Even if there is lack of demand there is always LIC to support," said Sekhar.

The state insurer's backing was critical to the success of the sale by the previous government of a 5 per cent stake in ONGC in 2012 that raised 127 billion Indian rupees ($2.1 billion).

Over the last two years, the previous government also reduced its stake in Indian Oil, the country's top oil refiner, Engineers India Ltd and Oil India Ltd.

The Modi government's sell-off drive is set to kick off with the offering of a 5 per cent stake in Steel Authority of India, worth $290 million based on market prices, say sources familiar with the transaction.

Other deals are expected to follow a similar pattern of incremental, revenue-raising sales that do not jeopardise state control.

On the slate are Coal India, the world's top producer, and firms involved in power, aerospace and metallurgy, a senior government source said recently.
(Additional reporting by Manoj Kumar in New Delhi and Abhishek Vishnoi in Mumbai)