Just less than a month since launching its Street View project in Bangalore, Google on Monday said that the project had been grounded owing to objections by the city police.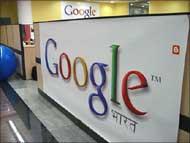 The company said it had received a letter from the Commissioner of Police to stop its cars from taking photographs of the streets.

"We can confirm that we received a letter from the Commissioner of Police regarding Street View. We are reviewing it and have stopped our cars until we have a chance to answer any questions or concerns the Police have," a Google India spokesperson said in an email reply.

On 26 May, Google India had launched its Street View project in Bangalore with an aim to capture the street views of the city to feed its popular Google Maps platform.

As a part of this, the company engaged cars and strikes (a specially designed three-wheel pedi-cab) mounted with cameras to visit various locations in the city for taking photographs of public locations.

The company had then said that it had obtained the necessary permission from the traffic department of the city police.

Even though the reason
behind this restraint by Bangalore police could not be ascertain immediately, it is believed that this is part of the restriction on photography by foreigners and foreign firms in India.
Street View is a popular feature in Google Maps that allows users to virtually explore and navigate a neighbourhood through panoramic street-level images.
However, this service from Google raised a lot of privacy issues among users in locations where it was launched earlier.
The company had to abandon collecting details about the Wi-Fi hot spots in the US, owing to local regulations. The same problem cropped up in UK and France as well.
To a query if this is not a concern in India, Vinay Goel- Head of Products Google-India told Business Standard in an email reply that the Street View cars would not collect any Wi-Fi data.
"We collect no WiFi data through our Street View cars. Also no user information will be collected through Street View," he stated. "Google will only collect imagery for the Street View feature in Google Maps.
Street View only features photographs taken on public property and the imagery is no different from what a person can readily see or capture walking down the street," he added.