On the heels of budget carrier IndiGo announcing charges for pre-booking seats of choice, GoAir has introduced fees for preferential seating and pre-purchasing excess baggage limits on its flights.
The airline has decided to levy Rs 200 for pre-selecting each window and aisle seat on GoAir flights. The charges for pre-booking seats with more legroom on rows three, 12 and 13 stand at Rs 500 per seat. Passengers who check in via web would, however, have the option of selecting seats of their choice without any fee except for those on rows three, 12 and 13, which will be blocked.
Additionally, unlike Air India and Jet Airways, which have revised downwards free check-in baggage allowance on domestic flights, GoAir has made provisions for pre-purchasing excess baggage limits in increments of three, five and 10 kg. While a passenger would have to shell out Rs 300 for carrying additional check-in baggage of up to three kg over and above the standard limit of 20 kg, the charges for carrying extra baggage of five kg and 10 kg are Rs 900 and Rs 1,800, respectively, sources in the travel industry confirmed.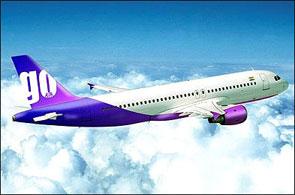 An email sent to the airline did not elicit any response till press time.
With this, all operational airlines in the country have announced fees for unbundled services except for SpiceJet. "Over the last 7-10 days, the regulator has stepped in and asked airlines not to charge for certain services. We need some clarity. The issue is not about levying charges on middle seats in a flight, but about giving passengers the certainty of where they sit when they pre-book seats. We are holding discussions with the ministry and would announce unbundling charges shortly," SpiceJet chief executive officer Neil Mills said.
The changes in air fare structures came shortly within the civil aviation ministry allowing Indian airlines to unbundle certain services and charge them separately on April 29. The decision is expected to open up additional revenue streams for airlines - from check-in baggage, use of lounges by economy class passengers for a fee to carriage of sports or musical equipment - which have been struggling to maintain operations sustainably in an environment of wafer-thin margins.
IndiGo went first off the block to levy an additional charge of Rs 200 for each window and aisle seats on its domestic flights and Rs 300 for these preferential seats on international flights. For seats in the front row or next to the emergency exit - both with more leg space - customers have to pay an additional Rs 500 and Rs 800 on domestic and international routes, respectively. Both Jet and Air India, in the meantime, have reduced free baggage allowance to 15 kg from the earlier 20 kg on domestic routes. Passengers travelling the economy class have to pay Rs 250 per extra kilogram of check-in baggage on both the airlines.
Air India is said to be making changes to its software, too, to charge flyers for pre-booking seats.
According to aviation consultancy Centre for Asia Pacific Aviation, Indian airlines are set to earn ancillary revenues of $500 million (Rs 2,780 crore today) a year after unbundling of services.