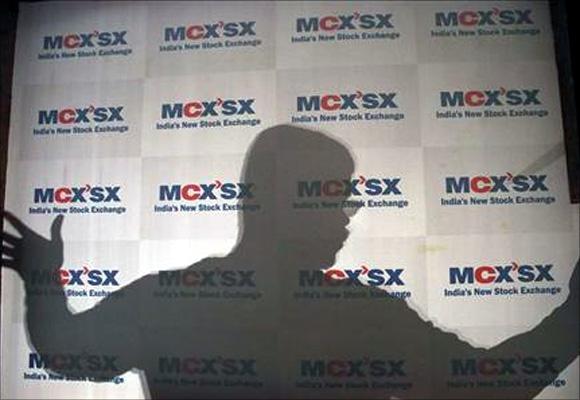 Special audit report conducted by the PricewaterhouseCoopers on Multi Commodity Exchange has met with another opposition.
Earlier FTIL, the promoter of MCX had opposed its contents and now Venkat Chary who is FTIL's non-executive chairman has sent a notice to PwC.
PwC report submitted to the FMC in last April mentioned the names of Key Management Personnel of MCX and the name of Venkat Chary was mentioned in that list.
Chary was Chairman, MCX, during that period. Chary who had in past also served as Chairman of FMC objected to the PwC mentioning his name as the key management personal of MCX.
He wrote to the audit firm saying that he was FMC-nominated Non-executive Independent Director and Chairman on the Board of Directors of MCX till July 13 when he resigned following revised FMC guidelines which laid down 70 years as the maximum age for Chairman/Director.
Chary sighted provisions of Companies act and Section 2(51) of the Companies Act, which defines " key managerial personnel" in relation to a company include CEO or MD, whole time director, CFO, company secretary and other officer as prescribed.
"As non-executive independent director and Chairman nominated/approved by the FMC, I did not fall within any of the above categories," said Chary and hence blamed PWC for not showing due diligence in your special Report to the FMC.
Chary has sent a notice to PWC asking it to take immediate steps to rectify this error. Since PwC Report was placed in the public domain, "it has caused serious damages to my reputation as a practising Advocate of the Bombay High Court." Chary has asked PWC if remedial action are not taken he will report the case to the Institute of Chartered Accountants of India for professional misconduct under the Chartered Accountants Act, 1949, by showing gross negligence in the in professional duties.
Chary has said, "I also intend to resort to the civil and criminal courts for damages/action against PWC."
When contacted PwC spokesperson said that, "Our work has been executed to the expected professional standards and we stand by the content of our report submitted to the Forward Markets Commission".
Chary is not the first to oppose PWC, FTIL it self had said the report was prepared without giving them chance to respond and have not accepted contents.
Recently, Riddhi Soddhi Bullion, had sent a legal notice for mentioning its name as 'indulging in wash trades on MCX.' The leading bullion trader had claimed damages in their defamation suit.