Government has put on auction the gas discovery area it snatched from Reliance Industries in KG-D6 block and the field that Cairn India is seeking to regain around its Rajasthan block.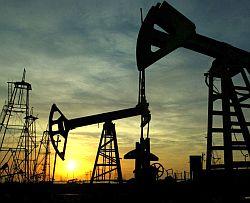 The two areas are part of the 46 blocks that India unveiled for bidding in the 10th round of New Exploration Licensing Round (NELP).

"We are today profiling 46 blocks but eventually 60 to 65 blocks will be offered after clearances are obtained," Oil Minister M Veerappa Moily said launching NELP-X.

The blocks offered include some of the 9,000 sq km area in that Barmer block that Cairn had contractually relinquished, but is now seeking it back to connect the currently producing fields in the Rajasthan block.

Also, the areas offered include most of the 6,198.88 square kilometres of KG-D6 block that the ministry took away from RIL. This area includes five discoveries - D4, D7, D8, D16 and D23-- for which the Directorate General of Hydrocarbon (DGH) had opined that RIL missed deadlines for submission of investment plans.

While Cairn's relinquished area contains no discoveries, the area taken off KG-D6 has five gas discoveries and they hold 0.805 trillion cubic feet of reserves, or about one-fourth of the restated reserves in the currently producing Dhirubhai-1 and 3 (D1&D3) fields, and are worth USD 10
billion at current imported cost of gas.
Moily said of the 46 blocks on offer, 17 are onland, 15 in shallow water and the remaining 14 deepwater.
Oil Secretary Vivek Rae said the 10th round of auction will require bidders to quote the amount of oil or gas output they are willing to offer to the government from the first day of production.
The terms are the same as those suggested by a panel headed by Prime Minister's Economic Advisory Council Chairman C Rangarajan for awarding future oil and gas block contracts.
The company offering the highest share of oil or gas produced from the field would get the block, Rae said.
At present, oil companies can recover costs of exploration and production before sharing profit with the government.
The Comptroller and Auditor General of India (CAG) had criticised this approach on grounds that it encourages companies to increase capital expenditure and delay the government's share.
"We are proposing to move to revenue-sharing model from the current production-sharing scheme. There will be no profit petroleum, no cost recovery, no investment multiple," he said.
The shift from the production sharing contract (PSC) regime, where operators are first allowed to recover costs, to a revenue-sharing model will be decided by the Cabinet.
"We are going to the Cabinet shortly for approval of the production-linked payment regime for NELP-X," he said.