A chartered accountant by training, Bala understands the nuances of electoral politics.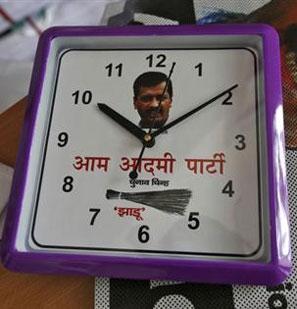 V Balakrishnan, who resigned as chief financial officer from Infosys last week, joined the Aam Aadmi Party (AAP).
The former Infosys director told Business Standard: "What they have done in Delhi is a great thing, and within six months they have been able to catch the imagination of the country and come to power. That shows what the people want and I am also fascinated by that."

According to him, what Delhi Chief Minister Arvind Kejriwal did was nothing short of a revolution. "We should all support (AAP) because it is creating a revolution in the country.
They have touched the imagination of each and every youngster. That's why I said this is the best start-up ever done by any IITian in this country," he added.

Bala, as he is popularly known, has not met or spoken to Kejriwal, but hopes to meet him shortly. A chartered accountant by training, Bala understands the nuances of electoral politics. He is not even averse to contesting elections, anywhere from Karnataka.

But, would someone like him who until very recently was championing the cause of the industry, be able to work for a party which is generally perceived as anti-industry. Bala says nobody can be anti-industry. "Without industry, the economy can't thrive."

Bala also does not feel some of the pre-poll promises made by the AAP are "unrealistic". His solutions are quite simple – strengthen the basic fabric of the economy by widening the tax collection and stopping evasion, and improve the revenue base.

"If you take any political party in this country today, everybody is trying to be more socialistic. But you can't change that because in this country you have more poor and you have to take care of them," he said.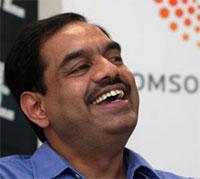 "But at the same time, if there is an honest government, you can improve the tax collection. Generally, if you can improve the tax collection by increasing efficiency and honesty, probably you can afford some of these (social promises)," he adds.

The coming Lok Sabha elections in the state is turning out to be very interesting. There are indications that Nandan Nilekani, a co-founder and a former CEO of Infosys, might contest the Lok Sabha election from Bangalore on Congress ticket.
It remains to be seen whether the political realities might force Balakrishnan to stand for election against his former CEO, if given a chance.