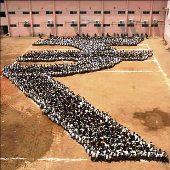 Foreign investors expect the rupee to trade below 55-level against the US dollar in the next six months even as India's large current account deficit is seen as a major risk.

According to a research note by Barclays, which covered foreign institutional investors located across the major financial centres, most investors are bullish on the rupee and expect the currency to either remain stable or appreciate in the next six months.

This is despite the fact that the India's large current account deficit being seen as the main macroeconomic risk.

Among 40 investors who participated in the survey between April 29 and May 10, as many as 70 per cent respondents said they are already invested or are in the process of investing.

Around 88 per cent expect USD/INR to be less than 55 in the next six months time.

The survey which
focused on the debt market said Indian bonds have significantly outperformed emerging Asia bond indices this year.
However, according to official data from Securities and Exchange Board of India, foreign participation in the rally has been limited, even though it is increasing.
The biggest obstacle to investing in Indian government bonds was seen as the foreign institutional investors' registration process and cumbersome rules.
Around 83 per cent of respondents said they find registration process/cumbersome registrations as an obstacle.
According to the report, greater investment flows would help in financing the current account deficit.
"If Indian regulators further ease bond market restrictions, combined with India's potential inclusion in global EM bond indices, then we estimate that new fund flows could be equivalent to around 1 per cent of GDP, which would help to finance the current account deficit," Barclays said.