This car is a real treat for hardcore off-roaders, the ones who know how to deploy the differential locks, says P Tharyan.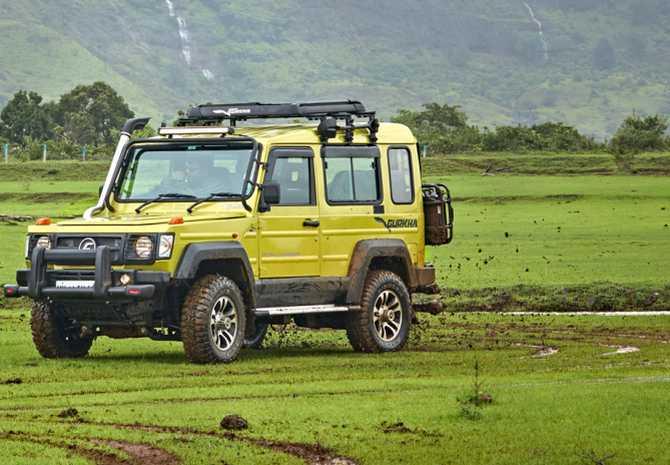 Smart? Handsome? Macho? Butch?
Yes, the new three-door Force Gurkha Xplorer with a shorter wheel base has all the ingredients of a good looker.
After all, it is designed in the shape of an old Mercedes G-Wagen.
It comes in two variants: a three-door one with a short wheel base of 2,400mm and a larger five-door one with a wheel base of 2,750mm, both with 4X4 capability.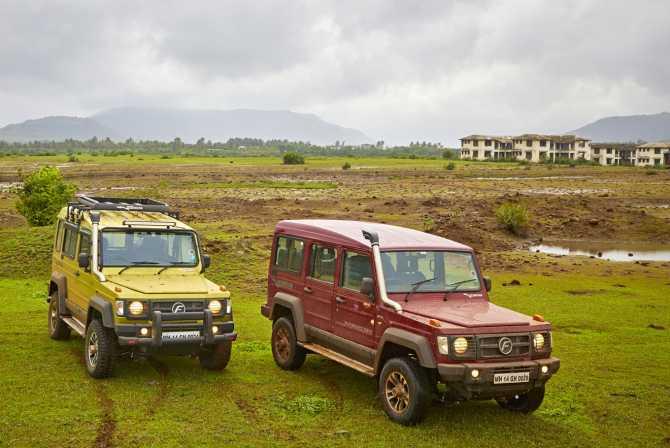 The 2017 Xplorer has been spruced up and comes with a new fascia with front and rear steel bumpers. Despite its boxy looks, the vehicle has a macho appeal and sits atop 245/70 R16 all terrain tyres with smart wheel arches.
You can make the vehicle look even better by accessorising it with alloys, off-roading tyres, front bull guard, rear guard, roof carrier with fog lamp rod, shovel holder, axe holder, roof rail, windshield guard, body colour spoiler, jerry can holder with ladder, door visor, winch and fog lamps.
Though the inside of the vehicle has been improved with a new steering wheel, better placement of the gear lever and the hand brake et cetera, a lot still needs to be done when it comes to fit and finish.
More storage spaces inside, an adjustable steering wheel, power windows are some of the features that can be added.
The quality of seats has improved vastly compared to the earlier model but the overall interiors still lack impact.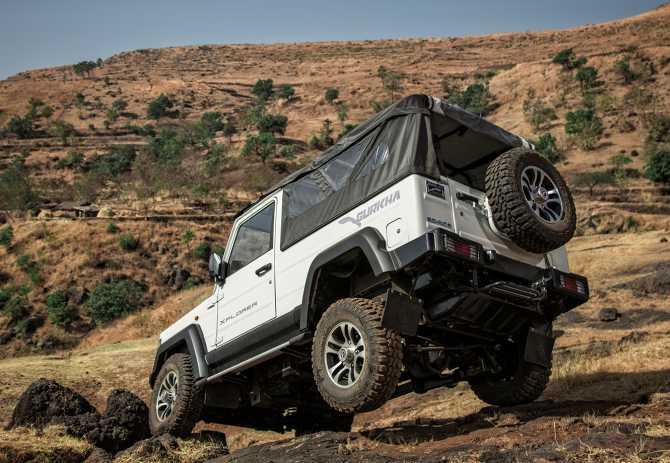 The car is powered by a 2,596cc diesel engine that produces just about 85hp and a peak torque of 230Nm. This, when compared with the competition, is rather low, although, the vehicle has been improved dramatically when it comes to its ride and handling.
The 2017 model also gets a new G28/5 manual transmission with five forward gears and one reverse. This gearbox is far superior to the one that was in the older model.
The vehicle now sits on a new high strength C-in-C chassis with coil spring suspension on all four wheels.
Body roll and jerks have been contained to a great extent.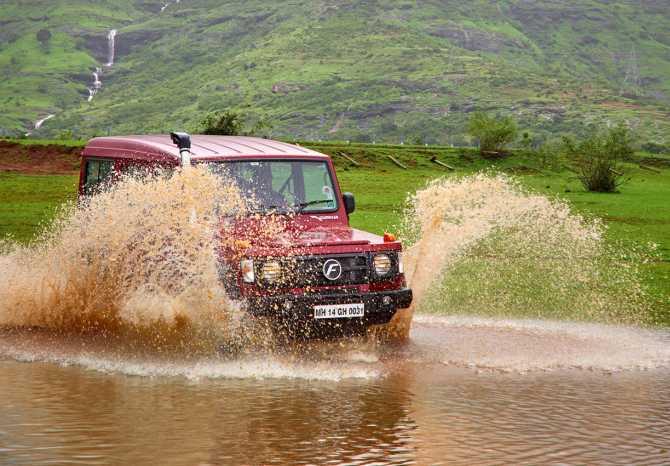 The vehicle is known for its off-road capability, especially with its four-wheel drive and its front and rear differential locks, and the new model continues the legacy.
The four-wheel drive options in both high and low, apart from front and rear differential locks, are standard in both variants.
The snorkel air intake also ensures that the vehicle can wade in deep waters, much more than 550mm claimed by the company.
This car is a real treat for hardcore off-roaders, the ones who know how to deploy the differential locks.
I enjoyed using this feature a lot on some of the rough terrains.
Photographs: forcegurkha.co.in
Reports: Motown India; www.motownindia.com