As the savings rate in India continues to weaken, the government is looking at new ways to incentivise savings. Finance Minister, Arun Jaitley hinted that the government was looking at sops to improve savings in the country.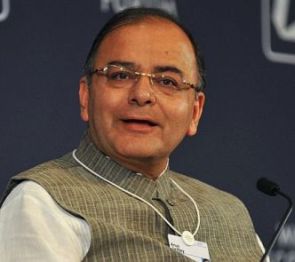 Earlier this year, even during the Budget, the government had taken a step in this direction by raising the tax exemption investment limit under Section 80C from Rs 100,000 to Rs 150,000.
"Low domestic growth and high inflation continue to have an adverse effect on saving-investment dynamics. While households' financial savings (which include bank deposits) as per cent of Gross Domestic Product (GDP) have been falling, expenditure on valuables (which includes gold) has risen over the past few years though it declined in 2013-14. This trend reflects financial disintermediation with households switching away from financial savings to valuables mainly gold," the Reserve Bank of India (RBI) has said in its financial stability report released in June.
RBI believes that the consistent high inflation and the consequent low real rate of return on financial assets are the reasons that people have been reducing their exposure to financial savings.
Jaitely also added the current situation of high inflation which has been a deterrent to growth has to be reversed to achieve sustainable GDP expansion along with improvement in price situation.
"If inflation is high then you begin at a point where growth is low. We need to change this situation. And, I believe that unless we find out the reasons which have led us to such a situation, it is difficult to solve it," he said.
Pushed by food items, the Consumer Price Index (CPI)-based inflation has risen to 7.96 per cent in July from 7.46 per cent in June, which was an all-time low since the new series was launched in January 2011. In both urban and rural areas, inflation rose compared to the month of June, when it had stood at 7.87 per cent in villages and 6.82 per cent in urban parts.
The inflation in July rose mainly due to the rate of price rise in food items. Food inflation increased to 9.36 per cent in July against 8.05 per cent in June.
Jaitley also said that apart from inflation the ballooning subsidy bill needs to be lowered by rationalising the dole-outs and the government should not be doling out pre-poll populist measures that increase the subsidy bill. "If we waive off loans, empty the government treasury, and destroy economic discipline, then I feel this would not help the economy or the country," he added.