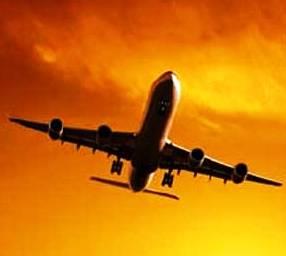 A stern warning issued to airlines by Directorate General of Civil Aviation to deploy pilots trained to fly under foggy conditions in Delhi seems to have had an impact with only five flights diverted on one day since January 8 compared with 53 three days earlier.

The warning was issued at a meeting DGCA had with all airlines and airport operators on January 7, two days after 53 flights were diverted out of fog-hit Delhi to nearby destinations.

The large scale diversion on the night of January 5-6 was mainly because of these aircraft being operated by pilots not trained on Category-III Instrument Landing System, DGCA sources said.

Following the meeting, the situation improved significantly with not a single flight being cancelled for a week thereafter and 1,841 flights operating in low visibility conditions during that period, latest official data showed.

It was only on the night of December 15-16 that three international and two domestic flights were diverted, when 241 others operated in foggy conditions, the data showed.

The international flights included one operated by Russian carrier Aeroflot as it could not operate
at visibility below the operating minima, DGCA sources said.
Two flights of SpiceJet, including an international one, were diverted during the period, apart from a domestic flight of JetLite, they said.
DGCA had warned the airlines that they would be stopped from operating in and out of Delhi during foggy season if they did not deploy CAT-III trained crew to operate flights in and out of the national capital in case CAT-III weather predictions were made by the Met department.
Among several steps decided at the meeting, the regulator had fixed the responsibility of the airlines to get the latest weather updates and ensure that CAT-III trained cockpit crew were deployed accordingly.
DGCA chief Prabhat Kumar also set up a committee headed by Joint Director General Lalit Gupta to examine and recommend steps to make Delhi airport 'zero diversionary' by December.
The 10-member panel, which has been asked to submit its report by March 31, would also prepare a manual to deal with low visibility operations, containing dos and don'ts for all stakeholders.
It would take cognisance of global practices in such situations, including evacuation of passengers to the departure lounge in case a plane gets stranded due to low visibility conditions.