Country's fiscal deficit touched Rs 5,16,390 crore (Rs 5.16 trillion) or 95.2 per cent of the annual target during April-December, the Controller General of Accounts said.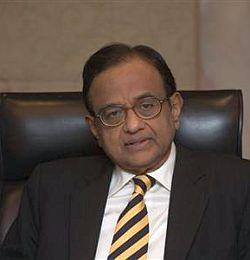 The government had fixed the fiscal deficit target - the gap between expenditure and revenue - at Rs 5,42,499 crore (Rs 5.42 trillion) or 4.8 per cent of the GDP in Budget 2013-14.

The fiscal deficit in the same period last year was 78.8 per cent of the budget estimate.

The government had repeatedly asserted that the fiscal deficit would be restricted to 4.8 per cent of GDP, down from 4.9 per cent in 2012-13. Finance Minister P Chidambaram had on several occasions said the fiscal deficit target is a red line that would not be breached.

Economic Affairs Secretary Arvind Mayaram had said yThursday that the economy had emerged out of the trough and the government will rein in fiscal deficit at 4.8
per cent of GDP in the current fiscal.
According to the CGA, revenue receipts totalled Rs 6,33,933 crore (Rs 6.34 trillion) during April-December, or 60 per cent of the budget estimate. The government is aiming at revenues of Rs 10,56,331 crore (Rs 10.56 trillion) in the year ending March 2014.
The government's expenditure - plan and non-plan - was Rs 11,63,791 crore (Rs 11.64 trillion) during April-December or 69.9 per cent of the budgeted Rs 16,65,297 crore (Rs 16.65 trillion) for this financial year.
The revenue deficit at Rs 3,71,242 crore (Rs 3.71 trillion) at the end of December was 97.7 per cent of total budgeted for the fiscal. The government expects the year-end revenue deficit of Rs 3,79,838 crore (Rs 3.80 trillion).