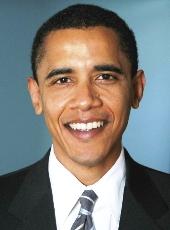 US President Barack Obama is hoping for a bipartisan solution to protect the middle class from an automatic tax hike in the absence of a budget deal, after a Republican proposal designed to help avert a year-end fiscal crisis fell through due to a Conservative backlash.

The President's main priority is to ensure that taxes don't go up on 98 per cent of Americans and 97 per cent of small businesses in just a few short days, White House Press Secretary, Jay Carney, said.

"The President will work with Congress to get this done and we are hopeful that we will be able to find a bipartisan solution quickly that protects the middle class and our economy," Carney said in a late night statement.

The White House statement came after John Boehner, Speaker of House of Representatives announced his decision to put off the vote on his 'Plan B' of the fiscal cliff noting that it did not have sufficient support from Congressmen to pass.

Boehner's proposed legislation drafted by Republicans was crafted to protect almost all Americans from the expiration of Bush-era tax cuts on Jan 1, 2013, but would have let rates increase for people earning more than $1 million annually.

However, the proposal failed to find enough support in the Republican camp where conservatives strongly opposed it.

Boehner acknowledged that the bill 'did not have sufficient support from our members to pass' and challenged Obama and Democratic Senate
Majority Leader Harry Reid to work on legislation to avert the fiscal cliff.
The failure to pass the measure, which was seen as a back-up plan, created anxiety in the financial sector.
Earlier in the day, Carney said there is still an opportunity for compromise on a big deal, that doesn't just resolve the fiscal cliff issue, but reduces the deficits by $4 trillion over 10 years besides helping the economy to grow and create jobs.
"That's the deal the President put on the table.
"Again, by every measure, whether it's on revenue or spending cuts, it demonstrates his good-faith effort and his absolute factual willingness to come halfway towards the Republicans," he said.
"What we know is that at present it is leading nowhere that is good for the American people; nowhere that brings us closer to a deal or a compromise.
"And it certainly brings us closer to the fiscal cliff," Carney told reporters in response to a question.
If no budget deal is reached by January 1, the US will be hit by a series of $600 billion in automatic tax increases and spending cuts next year, threatening a new recession.
Carney said the Republicans failed to respond to an offer of a deal by the President which had room for compromise towards a deal.
"Instead of engaging in that process, unfortunately the Speaker has pursued this so-called plan B option that is, again, an exercise in futility. It does not help anyone.
"I am not even sure it helps him," Carney said.
Image: Barack Obama