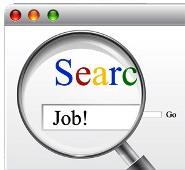 Companies are increasingly tapping the social and professional networking websites to find right talent in India and abroad, says a new survey.

Further, more than half of the talent acquisition leaders in India surveyed by professional networking site LinkedIn are planning to hire more people in 2013 than last year.

The findings are based on 'LinkedIn Recruiting Trends' survey that covered 3,300 talent acquisition leaders across 19 countries.

From India, there were about 274 respondents.

"Since 2011, there has been a 20 per cent increase in recruiters considering social and professional networks as a key source to find quality talent; at 41 per cent in 2013 compared to 21 per cent in 2011," LinkedIn said on Tuesday.

Globally, one of the key trends in the eyes of recruiters is that social professional networks are increasingly impacting quality of hire.

With respect to the Indian market, about 57 per cent of the respondents said they would increase hiring this year while the same stood at 53 per cent in 2012.

Around 84
per cent recruiters believe that employer brand has a significant impact on the organisation's ability to hire great talent, LinkedIn said.
"With growing competition to acquire quality talent, 93 per cent recruiters are either increasing or sustaining their investment in developing and reinforcing employer brand," it added.
The survey revealed that 26 per cent recruiters in India strongly believe in the growing significance and impact of such initiatives whereas globally only about seven per cent of the respondents felt the same way.
Further, five out of 10 recruiters in the country believe that organisations utilise data effectively to make intelligent hiring decisions.
Besides, 39 per cent of those surveyed in India say the top priority is "improving quality of hire".
Other global recruitment trends, as found in the survey, include companies investing in hiring internally to stop top talent from walking out the door.