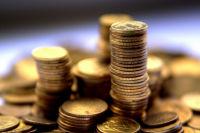 The finance ministry has called a meeting of industry chambers and chartered accountants on Thursday to seek their views on the revised takeover code that proposes to make acquisitions costlier. It has also called members of the panel that drafted the proposals for the meeting.
The ministry wants to take views of industry on the issue, before giving its opinion to the Securities & Exchange Board of India.
The meeting will be chaired by Kaushik Basu, chief economic advisor in the finance ministry.
Representatives from the Confederation of Indian Industry, Federation of Indian Chambers of Commerce and Industry, Associate Chambers of Commerce and Industry, Institute of Chartered Accountants of India, Institute of Company Secretaries of India and Bombay Shareholders Association are expected to attend the meet.
"After listening to them, we will form an opinion and communicate our views to Sebi in their next board meeting," said a ministry official.
Sebi was to take up the revised takeover code at the last board meeting of previous chairman C B Bhave in February, but the issue was deferred because the finance ministry wanted
to have detailed discussions on it first.
"We are in consultation. We are likely to get the revised takeover code suggestions through in the next Board meeting," Sebi Executive Director Usha Narayanan said.
She added, "The issues that got maximum feedback are pertaining to non-compete fee."
A committee set up by Sebi on the takeover code had recommended raising the trigger for open offer to 25 per cent from the current 15 per cent.
The panel, headed by the former presiding officer of the Securities Appellate Tribunal, C Achuthan, had also proposed to raise the statutory open offer size to 100 per cent.
The industry had said this could make it difficult for local players to fund an acquisition.
The suggestions would make M&A in listed entities costlier, since the acquirer would have to make an open offer for the entire equity.
This may put Indian industry, particularly smaller ones, at a disadvantage vis-a-vis cash-rich foreign-based funds, many fear.
The panel had also recommended abolishing non-compete fees to be paid by the acquirer to the promoter of a target company, for not entering the same trade.
Such payments could be as high as 25 per cent of the deal value.