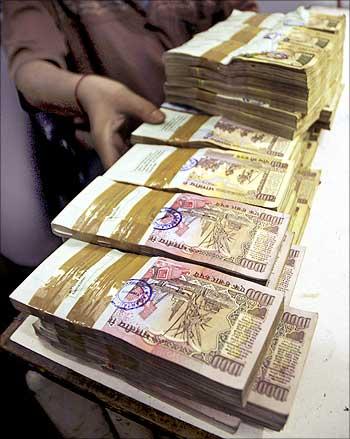 The Finance Ministry is gearing up for the presentation of the final Budget 2014-15 some time in June-July and the actual exercise is likely to commence in two weeks time.

"The Finance Ministry has asked different central government departments to come up with their final demands and submit their estimates. The Budget preparation would start after two weeks," sources said.

The new government, which will be required to boost investments and promote growth, will be presenting a regular Budget after completion of the electoral process.

The nine-phase election for the 16th Lok Sabha will be completed on May 12 and the counting of votes will take place on May 16.

The new government is likely to be formed before May-end.

The immediate task before the new government to formulate the Budget proposals for 2014-15.

Finance Minister P Chidambaram had presented interim Budget on February 17 and obtained Parliament's approval through Vote on Account to meet essential government expenditure for four months of the current fiscal (April-July).


The Final budget, which will have the stamp of the new government, will have to be approved by the Parliament before July.
Besides, improving investors confidence, the government will also have to come up with the proposal to contain the fiscal deficit and prune wasteful expenditure.
Recently, global rating agency Standard & Poor's had said the direction and pace of policy reforms of the new government to be formed in May after the completion of ongoing general elections will determine credit rating of India.
At present, rating of India is investment grade 'BBB-' with negative outlook.