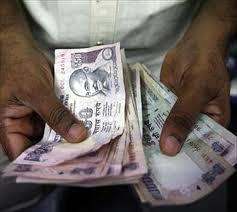 Encouraged by the response to the Service tax amnesty scheme, the Finance Ministry on Friday exuded confidence in meeting the fiscal deficit target of 4.8 per cent for the current financial year.

"We will come out with the Revised Estimates. "We are working towards our revenue targets. And we are very confident of meeting the fiscal deficit target," Finance Secretary Sumit Bose told reporters in New Delhi.

The fiscal deficit was 4.9 per cent of GDP in 2012-13.

Bose said Rs 7,700-crore (Rs 77-billion) worth declaration has come under the service tax amnesty scheme.

The Voluntary Compliance Encouragement Scheme that was launched on May 10, 2013 to enable service tax defaulters to pay dues without penalty or late payment charges, closed on December 31.

An addition of Rs 7,700 crore (Rs 77 billion) in the kitty will provide some relief to the government which aims to collect Rs 1.80 lakh crore (Rs 1.8 trillion)
from service tax in the current fiscal.
The government had budgeted direct and indirect tax collection at over Rs 6.68 lakh crore (Rs 6.68 trillion) and Rs 5.65 lakh crore (Rs 5.65 trillion), respectively, for 2013-14.
Asked about any possible relaxation in gold import curbs, Bose said the Ministry's first priority is controlling the current account deficit. Gold imports which had touched 162 tonnes in May, fell to 19.3 tonnes in November.
The government has hiked import duty on gold three times in 2013 taking the levy to 10 per cent and had also imposed other import restrictions.