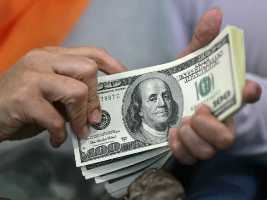 Betting big on the government's reforms agenda, overseas investors have poured in more than $5 billion in the Indian market so far this month taking the total inflow to over $25 billion since January.

Net investments by foreign investors in the equity market were $2.2 billion (Rs 13,166 crore) from July 1-25, while they amounted to $3 billion (Rs 17,829) in the debt market, taking the total to $5.2 billion (Rs 30,995 crore), as per the latest data.

Market analysts maintain that foreign investors have been betting on the Indian market mainly on account of the reforms agenda of the new government at the Centre.

Also, they anticipate that inflows would continue in the coming months on slew of measures announced by the government.

The Cabinet has given go-ahead to hiking the foreign direct investment cap in insurance to 49 per cent, paving way for inflow of as much as Rs 25,000 crore (Rs 250 billion)
foreign funds.
Besides, the FII limit for investment in government securities has been hiked by $5 billion, within the total cap of $30 billion.
Also, the government may soon take a decision on easing FDI in railways and defence sectors.
Since the beginning of the year, foreign investors have made a net investment of $25.5 billion (Rs 1.53 lakh crore into the country's securities market.
This includes a net investment of Rs 72,961 crore (Rs 729.61 billion) in equities and Rs 80,663 crore (Rs 806.63 billion) into debt market.
From the beginning of June, foreign institutional investors along with sub-accounts and qualified foreign investors have been clubbed together by market regulator Sebi to create a new investor category called Foreign Portfolio Investors.
Strong inflows in the recent months have taken the cumulative net investments of foreign investors into India to over $196 billion since 1991.
In rupee terms, their investments are at Rs 9.4 lakh-crore (Rs 9.4-trillion) level.