The government is looking to add about 15 million taxpayers over the next few years, said Parthasarathi Shome, advisor to finance minister P Chidambaram, here on Saturday. This would take the total number taxpayers to 50 million, against the existing 35 million.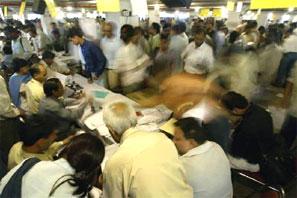 "In India, the tax net can be expanded to another 15 million taxpayers, provided financial and human resources are given to the tax authorities. Recently, the income tax department had received Cabinet clearance for additional resources," said Shome at an interactive session organised by the ACAE Chartered Accountant's Study Circle-Eastern India Regional Council in Kolkata.

The government has already embarked on strengthening the tax net by sending letters to those who have not filed tax returns.

This apart, Shome said, while work on direct tax code was moving at a brisk manner, technical difficulties regarding goods and services tax have almost
been solved.
"India needs to work DTC and GST immediately in a competitive manner. DTC work is going very briskly at the moment. Finance minister is hopeful of placing it in the monsoon session of Parliament. In GST, as far as technical difficulties are concerned, almost all of them have been solved," said Shome.
Also, providing level-playing field to domestic and international entities regarding tax-related matters was desirable, he said.
"Within the same tax jurisdiction, it is the responsibilities of the authorities to provide a level-playing to productive decisions emanating from unpredictable administrative decisions," he said.
"Today, fiscal transparency and predictability are not optional, but imperative to the functioning of the government. Taxpayers are no longer content in accepting decisions that come out of a closed black box. The government is trying to identify the essential tenets of transparency. But what is important is to apply these tenets in practical situations," added Shome.