Under-recovery estimated to touch Rs 1.5 lakh crore in FY14 due to rising crude oil prices & falling rupee

The fall in the rupee to a new low this week has made the government jittery, as the under-recovery on petroleum products is threatening to touch Rs 150,000 crore in 2013-14, despite phased diesel decontrol and capping of subsidised cooking gas cylinders.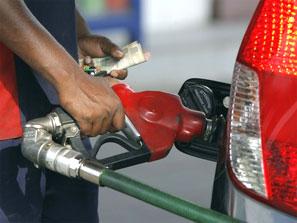 According to the petroleum ministry's estimates, for every rupee fall against the dollar, the under-recovery will increase by Rs 8,000 crore (Rs 80 billion). Every dollar increase in crude oil prices would add Rs 4,000 crore (Rs 40 billion) to the loss.

To tackle the rupee crisis, the Reserve Bank of India had asked state-run oil marketing companies (OMCs) to centralise their dollar purchases in a single public sector bank.

"Even after such measures, the under-recovery figure is expected to be between Rs 125,000 crore (Rs 1,250 billion) and Rs 150,000 crore (Rs 1,500 billion)," said a senior petroleum ministry official.
"It would mostly depend on crude oil prices. During April and May, there was some relief as the under-recovery on diesel had narrowed to Rs 3 a litre, which led to speculation that the under-recovery figure might not cross Rs 80,000 crore (Rs 800 billion) this financial year."

At that time, the government's subsidy outgo was estimated at Rs 20,000 crore (Rs 200 billion). The estimates now are way past that number.

According to the Petroleum Planning and Analysis Cell, the under-recovery on diesel for the first fortnight of July increased Rs 2.29 a litre to Rs 8.60 a litre, from Rs 6.31 a litre during the previous fortnight.

In the case of kerosene and domestic cooking gas, the under-recoveries for July rose to Rs 30.68 a litre from Rs 27.75 a litre and to Rs 368.58 a cylinder from Rs 335.14 a cylinder, respectively.

The Indian crude oil basket price stood at Rs 104.56 a barrel on Wednesday. It had gone down to about $99 a barrel during the first quarter of the financial year.
"For upstream companies, this is a worrisome situation. When the figure was Rs 161,000 crore (Rs 1,610 billion) during the previous financial year, our share was Rs 60,000 crore (Rs 600 billion). The government has to zero in on some formula whereby it will not become an extra burden on upstream majors," said A K Banerjee, director-finance, Oil and Natural Gas Corporation.

From July 1, the OMCs have been incurring a combined daily under-recovery of about Rs 358 crore (Rs 3.58 billion) on the sale of diesel, kerosene and cooking gas. This is substantially higher than the daily under-recovery of Rs 286 crore (Rs 2.86 billion) for the previous fortnight. The oil companies have reported Rs 161,029 crore (Rs 1,610.29 billion) as gross under-recoveries in 2012-13, against Rs 138,541 crore (Rs 1,385.41 billion) in 2011-12.