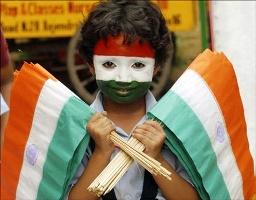 Economists believe growth in gross domestic production would pick up pace only from the second half of this financial year and not the second quarter, as was suggested by Finance Minister P Chidambaram.

"There are no signals of a recovery in industries right now. . .except the fact that exports have started picking up and we have witnessed good rains," said D K Joshi, chief economist, CRISIL.

"In July, exports rose 11.6 per cent to $25.83 billion year-on-year, against contraction in the two preceding months.

Joshi added as a result of the good monsoon, there could be some pick-up in durable goods and this could lead to a slight rise in industrial production.

"Industries could grow around 3.5 per cent in 2013-14, which is a mild recovery over a very weak base," he said. In 2012-13, industrial production increased just one per cent.

Joshi said there could be some spark of a recovery but unless supported by investments, that would be temporary.

"There is no chance of a revival unless there are some signals of project announcements and investments picking up. At this juncture, the future is bleak," said Joshi.

He added he expected GDP growth to stand at 4.5-5 per cent in the first quarter.

In the quarter ended June, the industrial sector had contracted 1.1 per cent.

Services, which accounts for the major portion of GDP (55 per cent if construction is excluded), would be a crucial factor in determining the course of GDP growth.

Experts said much of what happens in this sector depends on industries and agriculture.

CARE Ratings Chief Economist Madan Sabnavis said GDP growth in the quarter ending September could be flatter than in the first quarter.

"Usually, in the second quarter, no harvest takes place, as in the first.

"Also, the government is going slow on fiscal spending.

"Therefore, for services, the second quarter could be flatter than the first,"
said Sabnavis.
He, however, added there could be some pick-up from the third quarter.
"As the festive season would start, there could be some demand pick-up.
"Demand for financial and trading services could also increase.
However, that is only a hope; we will have to wait," he said.
He expects GDP growth for the first quarter to stand at 4.7 per cent.
On the good monsoon and the expected good harvest, Ashok Gulati, chairman of the Commission for Agricultural Costs and Prices, said, "There is some sunshine in the Indian economy, when everything seems to be down."
In 2013-14, he expects agricultural production to increase five per cent in value terms, if rains continue to be good for another month.
For the quarter ended June, rains have been 14 per cent above normal.
"If we look at the average 11 th Plan agriculture growth rate, it says 3.7 per cent.
"Last year, growth was down to 1.8-1.9 per cent in this sector.
"If we add the bounce-back rate this year to the average growth, we should easily get a growth rate of five per cent in agriculture," he said.
Agriculture accounts for 17 per cent of the country's GDP. The sector has an indirect impact on other sectors, too.
"The agriculture sector has a multiplier effect to it.
The credit increase in this sector is huge; we saw a 30 per cent rise in the tractor industry because of good agriculture," said Gulati.
In 2012-13, GDP grew by a decade-low of five per cent.
Though Budget 2013-14 estimated economic growth at 6.4 per, the government now expects it to be 5.5-6 per cent. In the first quarter of 2012-13, GDP grew 5.4 per cent; the data for the corresponding period this year are slated to be released on August 30.
The Indian economy grew 4.7 per cent in the third quarter and 4.8 per cent in the fourth quarter of 2012-13.