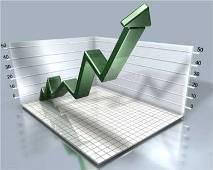 Lauding the pro-reforms approach adopted by Reserve Bank of India Governor Raghuram Rajan, industry body Confederation of Indian Industry on Thursday expressed the hope that the central bank would shift towards an expansionary monetary policy by cutting interest rates to stimulate growth.

"The pro-reforms approach adopted in the speech has sent a strong signal that the RBI would take significant steps to re-invigorate growth in the economy.

"We are certain that under his (Rajan's) leadership, the RBI would make a shift towards an accommodative monetary policy which in turn would spur investments and bring growth back," said CII president Kris Gopalakrishnan.

Shortly after he took over as the 23rd Governor of the central bank on Wednesday, Rajan, 50, addressed the media, and in his speech he laid out a detailed road map for his innings in the short term, which he called a 'big
initial package.'
He came out with a slew of measures, including more trade settlement in rupees to rescue the battered financial markets and hinted at a shift in focus from inflation control, doggedly pursued by his predecessor, to boosting growth.
Apparently reflecting a shift in the approach from his predecessor D Subbarao, who had serious differences with the government of late, Rajan said the primary role of the bank is monetary stability to sustain confidence in the value of the rupee.
"Reform initiatives suggested by the RBI governor, particularly that of financial inclusion, facilitating investment flows, promoting financial savings, addressing the depreciation of the rupee and rising inflation are timely and reflect an innovative approach to tackle the headwinds facing the economy and revive investor confidence," Gopalakrishnan said.