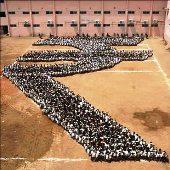 Disagreeing with PMEAC's growth and inflation forecasts for 2013-14, Economists said on Friday these were not in line with the prospective macro-economic scenario as they saw no signs of recovery in the second half of the current fiscal.

"I do not agree with the Prime Minister's Economic Advisory Council's projection of FY 14 growth at 5.3 per cent. I see growth at 4.3 per cent in current fiscal. I don't see a recovery in the second half as investment is down and there are no signs of it coming up, services sector is also down," Rajiv Kumar, Senior Fellow at the Centre for Policy Research said.

Prime Minister's key economic advisor C Rangarajan on Friday lowered the growth forecast for the current fiscal to 5.3 per cent from 6.4 per cent projected earlier and listed out host of measures including further liberalisation of foreign direct investment norms to improve economic condition.

"Our projection is a little lower, we see growth at 4.8 per cent in current fiscal as investments will not pick up significantly," D K Joshi, Chief Economist at Crisil said.

The PMEAC had in April projected 6.4 per cent growth for Indian economy for current financial year.

The GDP grew by 5 per cent in 2012-13.

"Our growth estimate is lower between 4.5 to 5
per cent as we do not see pick up in industrial growth or investments," Chief Economist at Axis Bank Saugata Bhattacharya said.
RBI too had earlier lowered its growth projection for this fiscal to 5.5 per cent from 5.7 per cent.
Besides, admitting that rupee depreciation will put some pressure on inflation, Rangarajan said, "On balance, WPI inflation by end March 2014 will be around 5.5 per cent as against the average of 7.4 per cent in 2012-13".
However, Joshi said: "We do not see inflation at 5.5 per cent. We forecast inflation at 6.2 per cent by March 2014 as input costs will rise on rupee depreciation.
"We see the rupee at 60 level by March 2014."
Echoing similar sentiments, Kumar said: "I doubt it (the lower inflation) because food inflation will continue. I see inflation at 6.5 per cent at March-end".
As regards rupee, Rangarajan hoped "at the current level (it) is well corrected.
"Stability is returning to the foreign exchange market. As capital flows return and as CAD begins to fall, this tendency will strengthen".
However, he said the current stance of monetary policy should continue until stability in rupee is achieved.
On the PMEAC's suggestion that tight monetary policy should continue till the rupee stabilises, Kumar said: "No interest cuts means no growth, therefore private investment will suffer more".
The rupee has lost over 20 per cent since April and had touched a life time low of 68.85 to a dollar on August 28 this year.