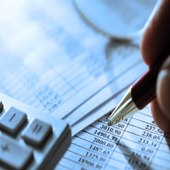 The economic inequality in terms of consumption expenditure amongst India's population has increased marginally for both rural and urban areas in five years to 2009-10, Parliament was informed on Thursday.

"On the basis of household consumption expenditure data collected by the National Sample Survey Office, the inequality in consumption expenditure. . .has increased marginally from 0.27 in 2004-05 to 0.28 in 2009-10 in rural areas and for urban areas it has increased from 0.35 in 2004-05 to 0.37 in 2009-10," Minister of State of Parliamentary Affairs and Planning Rajeev Shukla said in a written reply Rajya Sabha.

He was responding to query on whether economic inequality has risen in the country.

The minister said the international experience suggests that the inequalities tend to increase in the early phase of development.

However, because of sound economic fundamentals,
the high rate of economic growth that India witnessed recently has enormously improved the capacity to make a decisive impact on the quality of life of the masses, especially the poor and the marginalised, he added.
Also, during the 11th Plan, most states experienced sustained high rates of growth including several of the economically weaker states which have demonstrated an improvement in their growth rates.
"Among them are Bihar, Orissa, Assam, Rajasthan, Chhattisgarh, Madhya Pradesh, Uttarakhand and to some extent Uttar Pradesh."
Citing the available data, the minister said no state has averaged Gross State Domestic Product growth of less than 6 per cent during the 11th Plan period.
The government has been implementing specific schemes to reduce regional imbalances in development in the country.
In addition, several ongoing centrally sponsored schemes and state specific schemes are expected to accelerate the growth rate of GSDP of these states, he added further.