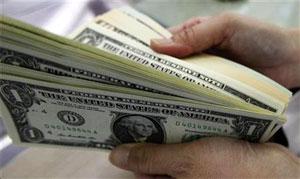 T
he dry spell may soon be over for India's initial public offerings. Proceeds from new listings were at the lowest level in more than a decade last year. Yet the local stock market has rallied 22 percent since September on hopes of an election victory by Narendra Modi, leader of the opposition Bharatiya Janata Party. If expectations become reality, India could see a shower of new offerings.
Indian companies raised a measly $343 million through 41 new listings last year. That's well below the $4.1 billion raised from IPOs on average each year during the past decade, according to data from Thomson One. A $750 million IPO by Bharti Infratel in 2012 was the last sizeable listing.
Stock market investors are betting that a new government led by Modi will be able to cut red tape and revive economic growth. That would increase capital expenditure requirements for companies. Yet companies are being more cautious and waiting for the final election result due on May 16 before committing to raising capital, bankers say.
The poor track record of India's pollsters in forecasting the election outcome is one reason for the delay in tapping equity capital markets. Issuers are also reluctant to be the first to debut given the poor performance of recent IPOs in the secondary market.
In the event of a convincing Modi victory, the market for follow-on issues is likely to benefit first as already-listed companies raise more cash. IPOs will take longer to return given that the listing process can take up to eight months. New rules permitting the listing of real estate investment trusts, expected by the end of the year, would give domestic volumes a further boost.
An uptick in new listings will be good news for fee-starved bankers. Recent activity in India's wider equity capital market has been buoyed by state sell-downs. That is high profile but typically less lucrative work. A change of government would give India's equity capital market something to cheer in 2014 and beyond.