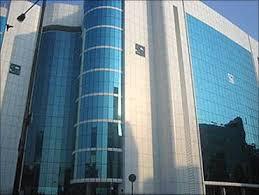 I have been working in the print media sector for several years now.

Having covered the stock market beat for most of those years, I have written articles about several initial public offerings, listed stocks and broader market moves.

Often, the objective of these articles is to look forward, try and tell the reader what will happen tomorrow, three weeks later or in the next financial year.

And, these articles are often based on research, qualitative and quantitative, and opinions of Street experts.

Now, do I fall under the definition of a research analyst? Do I need to register with the Securities and Exchange Board of India?

Last week, along with the draft Sebi (Research Analyst) Regulations, 2013, Sebi published a discussion paper.

The paper says the regulation intends to cover three broad sections of analysts -- independent research analysts; intermediaries that employ research analysts and issue research reports; and research analysts who give recommendations in the public media, such as television channels and newspapers.

The first and the last of these broad sections will be tricky for Sebi to regulate.

The draft regulation defines a research analyst as 'a person or his associate who prepares and/or publishes research report or the substance of research report or who makes a recommendation or offers an opinion concerning public offer or provides research report or opinion or recommendation concerning securities.'

This hinges on the definition of the research report – 'any written (including electronic) communication that includes the result of investment analysis of securities or research or opinion concerning participation in a public offer and provides information having reasonably sufficient base for investment decision'.

The definition of a research report, however, has certain broad exemptions. General commentaries and discussions on markets such as 'where is the Sensex headed' and 'will gross domestic product fall further' will not qualify, as is the case with internal communication.

A plain reading of these definitions suggests Sebi wants to get at people making stock-specific or public offer-specific recommendations, which leaves open the possibility of favourable or scathing reports, depending on one's interests.
For example, an analyst can put a 'sell' call on a stock when he wants to buy it, and vice-versa.
Sebi has, in the past, said some television analysts were guilty of such acts.

It is also possible analysts talk highly of a coming initial public offer, based on inducements from the issuer.

Similarly, an unfairly negative report can be bought by the target company's 'business rivals' or so-called bear cartels.

The Sebi move is long overdue and well-meaning.

However, I am a little worried by what constitutes 'public media', a term used in a number of provisions in the draft regulations.

The draft says, "Public media means any media source available to the general public and includes radio, television or print media."

This includes three major media, but omits the fourth and the most powerful -- the web.

Is this deliberate?

What does a person without professional qualification or a post-graduate degree in commerce or accountancy have to do to register with Sebi: Speak/write only about broad trends in 'public media' and put stock quotes on the social media.

How well Sebi is able to monitor and catch these will determine the success of this regulation.