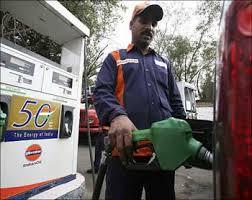 The Chairman of the Economic Advisory Council to the Prime Minister, C Rangarajan, on Thursday hinted that deregulation of diesel might happen anytime soon. He also said the much-awaited Goods & Services Tax would be rolled out next financial year.

"There is an attempt to reduce subsidies, but we need to do more," Rangarajan said, while speaking on the sidelines of the Dr Raja J Chelliah Memorial Lecture here.

"Whether some adjustment is required or not is the only question.

"It can also happen that we might adjust the quantum of what is needed to be adjusted every month a little more.

"But, in principle, it was agreed that it (deregulation of diesel) will be done. Subsidies are coming down and we need to work more towards fertiliser subsidies."

He said, adding, "Food subsidies are paramount.

"Therefore, we should have a fixed total quantum of subsidies and adjust other subsidies, if certain subsidies are critically important."

There was a time when subsidies almost contributed 2.6 per cent of the gross domestic product in the Budget, and the programme is to bring it down to around 1.6
per cent of the GDP, he noted.
"In fiscal deficit, there is a great commitment and this year, it would be maintained at 4.8 per cent of GDP."
Growth is going to be an important factor in contributing high tax revenue and in containing the fiscal deficit.
The tax revenue to GDP ratio has to be raised and he noted that it has already came down.
In 2007-08, the ratio was 11.4 per cent, which has decreased by little over one per cent.
"However, the raise should be in a manner in which it does not affect growth and becomes inefficient.
"One of the most important things is to get back to the high growth path as quickly as possible," said Rangarajan.
He added that the gross fixed capital formation rate in India is 31 per cent of the GDP.
In fact, with the normal incremental capital output ratio of 4:1, this should have given a rate of 7.5 per cent growth.
"But we did not get it because of the delay in the completion of projects or the lack of investment in complementary projects.
"Therefore if you address it in a focused way, on the completion of the project, I am of the opinion, even at the current investment rate, we shall be able to get the rate of 7.5 per cent, even in the short term," said Rangarajan.