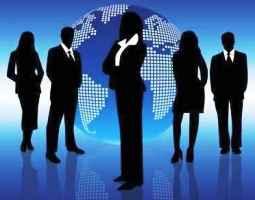 "Entrepreneurship is an act of chaos which gives you the ability to scan the universe and connect the dots, said film director Shekhar Kapur at a conference in New Delhi on Friday.

He said entrepreneurship emerges from the desire to beat the system.

He was speaking at TiEcon Delhi 2012, the annual flagship conference of the Delhi-NCR chapter of The Indus Entrepreneurs, a global body of successful entrepreneurs that fosters entrepreneurship globally through mentoring, networking, and education.

Asked about his views on crowd funding, a process that involves raising capital from general public instead of private institutions or government bodies, he said crowd funding will become a major method raising money.

"I'm also looking at crowd funding to raise capital instead of relying on studios to back my films, he said.

Social media is taking on the gatekeepers of the society, government and other entities, said Kapur.

Som Mittal, President, Nasscom, said Internet broadband and mobile phones are reaching almost every corner of the country and that is having a far-reaching
positive affect on the population.
He said Barack Obama, US President, is funding several startups in America and the Indian government too should look at providing funding to budding entrepreneurs.
Mittal said the service industry will become the major force of employment and growth in India.
But Jyoti Sagar, Founder Partner, J Sagar Associates, said the service industry alone cannot absorb the millions who are entering the job market and the government should focus on building and strengthening the manufacturing sector.
He said the service industry doesn't need as much investment in infrastructure as the manufacturing sector, especially when it comes to core manufacturing.
Sagar said another area that needs urgent attention is enforcement of contracts.
Citing a recent global survey that ranked the country 182 out of 183 nations when it came to enforcing deals, he said the government should tackle this issue as this creates wrong perception about the country and rule of law.