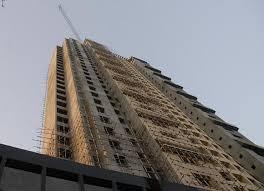 The real estate market, which has been battling slowdown, might well be on its path to recovery.

The number of queries for selling and buying 'ready to move in' properties as well as for rental has increased 1.5-3 times when compared with the past six months.

"The activity and interest level have gone up after the formation of the new government.

"We are seeing increased site visits as well increased footfalls in developers' offices of potential buyers and sellers.

Overall, the number of queries has increased by almost 1.5 times compared to the last six months," said Ashutosh Limaye, Head -- Research and Real Estate Intelligence Service, Jones Lang LaSalle India.

Sanjay Sharma, managing director, of Qubrex, a real estate consultancy firm, said the queries have jumped substantially over the past few weeks.

"During January-February this year, the business in realty market was minimal.

"The interest level has gone up three times and we have even struck some deals, which will be completed by July-end," he said.

Experts were hoping for a revival.

The realty market has reeling under declining sales coupled with higher inventory for the last two years.

Moreover, developers are hard-pressed for funds, as not many lenders are willing to lend money to the ailing sector.

Echoing similar views, Manpreet Grewal, regional director -- India operations, Remax, another real estate consultancy firm, said, "Sentiments have turned positive now.

"And investors are back in action, mainly in Mumbai and Gurgaon market".

Currently, the deals are happening at reasonable prices, neither too high nor in losses, Sharma added.

But, the situation might change -- prices likely to go up -- after 6-12 months once the market will have a stable direction.

According to Limaye, potential customers have already done their homework during the slowdown, now they have started shortlisting the properties.

However, a complete revival of the sector might take more than six months.

"Once there are some announcements of new projects in the infrastructure sector and some policy changes, then the sector will revive," says Anshuman Magazine, chairman and MD, CBRE South Asia.

According to Magazine, the interest level has improved but it is very early to assess the impact.

"You can't expect a reaction in the realty market like stock markets.

"Sentiments are positive and encouraging now, but revival can only be seen towards the end of the year."

Limaye is of the view that a revival in the realty sector might come by this year-end.
The image is used for representational purpose only