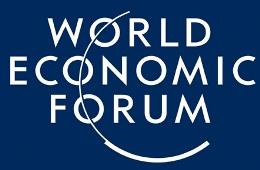 Lack of competitiveness in Europe is the root cause of financial instability and rising unemployment numbers in the region, the World Economic Forum said on Thursday.

The observations, part of a report released here, comes at a time when ailing European economies are adversely impacting the fragile global growth besides causing significant number of job losses.

"Europe's competitiveness deficit and its competitiveness divide between southern and eastern Europe and their neighbours to the north, is the root cause of stagnating or declining growth and rising unemployment or fiscal instability in the region," WEF said.

The report titled 'Re-Building Europe's Competitiveness', also emphasised on the need for more reforms, mainly in the areas of innovation and entrepreneurship, to address competitiveness deficit and divide.

"We hope that this report will provide policy-makers, business and civil society leaders with an important tool in adopting measures needed to rebuild Europe's competitiveness and inspire a strategic dialogue between stakeholders,"
said WEF Founder and Chairman Klaus Schwab.
According to the report, the competition deficit is more pronounced in three core areas -- innovation and entrepreneurship, mobilising talent, and product and service market efficiency.
"Current fast pace of reform embarked upon by some European nations to boost labour market flexibility, encourage competition in products and services and boost innovation and entrepreneurship. . . requires further action if it is to return Europe to a path of sustained prosperity," the report said.
Among others, the WEF report has suggested strong collaboration across stakeholders, policy consistency, and a strong and clear communication plan.
'Roland Berger Strategy Consultants' chief executive officer Martin Wittig said that targeted reforms in innovation and entrepreneurship, labour markets, product and service markets, together with fiscal consolidation, can rebuild the region's competitiveness.
The report was drafted in co-operation with Roland Berger Strategy Consultants.
Fiscal woes in Europe is also a major talking point at this year's edition of WEF annual meet in this snowy resort town.