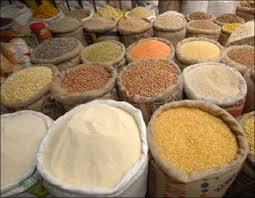 India's headline inflation eased to a five-month low of 6.16% in December from a 14-month high, helped by a softening in vegetable prices, government data showed on Wednesday.

The wholesale price index's annual rise compared with a 7.0 per cent jump forecast by economists in a Reuters poll.

In November, wholesale prices, India's main inflation measure, rose 7.52 per cent, their fastest pace in 14
months.
The reading for October headline inflation was revised to 7.24 per cent from 7.0 per cent.
Food prices rose 13.68 per cent year-on-year last month, much slower than an annual rise of 19.93 per cent in November.
Cooling in food prices slowed down retail inflation to a three-month low of 9.87 per cent in December, data showed earlier this week.