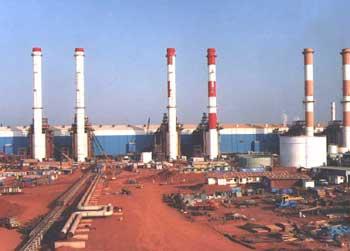 The revival of the 1,967-Mw Dabhol project, including a financial package and the restoration of gas supply, will have to wait until a new government takes charge at the Centre.

Ratnagiri Gas & Power Pvt Ltd, in charge of Dabhol assets since 2005, has admitted it is passing through a difficult phase in the absence of gas allocation and low recovery of dues from the Maharashtra State Electricity Distribution Company.

An RGPPL spokesman said lenders to the project, including State Bank of India, ICICI Bank, IDBI Bank and Canara Bank, had agreed to its demand to extend to March the deadline to declare the project a non-performing asset, in the wake of low repayment of loans.

"We are unable to mobilise the monthly requirement of Rs 108 crore (Rs 1.08 billion) for repayment.

"So far, we have repayed about Rs 600 crore (Rs 6 billion) from whatever payment we got
from MahaVitaran and Goa and Dadra Nagar Haveli.
"We also repaid from our reserves. MahaVitaran's total arrears have surged to Rs 1,573 crore. However, this has been disputed by MahaVitaran," the spokesman said.
He added the company was ready to operate at full capacity, but was unable to secure gas from the approved quota.
To run at full capacity, the project needs 8.5 million standard cubic metres a day (mscmd) of gas.
"Between December 3 and 28, 2013, the project operated at 310-Mw capacity, after it received 1.75 mscmd of gas from GAIL India. We have received only Rs 16 crore (Rs 160 million) towards fuel charge from MahaVitaran, against the total bill of Rs 204 crore for the power supplied in December last year," he said.
Another RGPPL official said even if the Centre allocated some gas in the near future, the company might not run the project.
He, however, clarified the company had been pursuing gas restoration and recovery of dues from MahaVitaran.