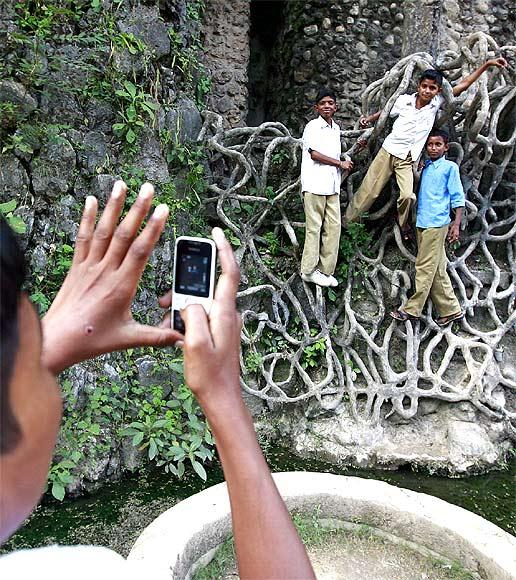 A crown of thorns awaits the next telecom minister at Sanchar Bhawan as the new incumbent will have to address a host of tricky issues like industry infighting, tariffs and improving financial health of the Rs 2.3 lakh crore industry.
Wi-fi networks at panchayat level and roll out of 4G services are two other major challenges facing the new telecom minister of the new government of Prime Minister elect Narendra Modi.
The industry infighting between two set of operators-GSM and CDMA, has again erupted on spectrum pricing issue for proposed CDMA auction.
Industry body Cellular Operators Association of India, which represents telecom majors like Airtel, Vodafone, Idea and others, recently wrote against demand of CDMA players (like Sistema Shyam which operates under MTS brand) on reducing base price of CDMA spectrum (800 Mhz band) recommended by telecom regulator TRAI.
Telecom Regulatory Authority of India in February recommended a base price of Rs 2,685 crore per megahertz for CDMA airwaves which is 47 per cent higher than the reserve price that was recommended for 900 MHz spectrum band and 80 percent higher than the reserve price recommended for 1,800MHz spectrum band.
Industry body AUSPI, which represent players like Sistema Shyam, Reliance Communications, Tata Teleservices has said 800 MHz spectrum valuation cannot exceed 1800 Mhz valuation because of various reasons. It says maximum possible value of 800 MHz should be the market price of 1800 MHz band discovered in the recently held auction in February 2014.
"Consequently, the reserve price of 800 MHz should be 80 per cent of the valuation of the 1800 MHz spectrum band," AUSPI Secretary General Ashok Sud said. COAI has opposed the demands of AUSPI.

Meanwhile, Internet Service Providers have expressed concern on a recent definition of their revenue on which the government should levy 8 per cent annual fee. Industry players said say this will lead to increase of services rates by up to 30 per cent.
"If government includes deduction of bandwidth and lease line charges in pass through than Internet rates will rise only 8 per cent. If not, then cascading effect will be to the tune of 25-30 per cent," Internet Service Providers Association of India Rajesh Chharia said.
To help telecom sector raise funds, COAI has said that new government should implement the benefits of the infrastructure status already granted to telecom industry in parity with other infrastructure sectors.
"This could take the form of tax holidays, reduced interest on debt, sourcing of funds from special funding agencies, priority availability of grid power etc," COAI Director General Rajan S Mathews said.
Both AUSI and COAI have demanded rationalisation of taxes which add up to 30 per cent of total revenues earned by the sector.
"Telecom sector is burdened with license fee of 8 per cent, spectrum usage charges of 3 to 10 per cent , service tax 12.36 per cent in addition to other Corporate and municipal taxes," Sud said.

Mathews said multiple levies significantly deter private investments that are required in the sector. "These multiple levies significantly deter private investments that are required in the sector. In terms of telecom infrastructure investments, India accounts for just 11 per cent of the total in the Asia-Pacific region compared to China, which accounted for nearly 50 per cent of the investments in the region in 2012-13," he said.
New telecom minister will also have challenge to fix leaks and unauthorised telecom tapping to ensure privacy of citizens. Predecessor Kapil Sibal has already raised alarm on threat to privacy of people after various incidents of allegedly unauthorised phone tapping were reported.