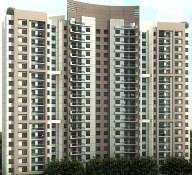 In an effort to change perceptions and build trust, 6,000 real estate developers across the country, who are members of the Confederation of Real Estate Developers' Association (Credai), will sign on a self-imposed code of conduct that embraces best practices in the business, the core team of Credai said at a press meet in Delhi.


By signing this code of conduct, developers will commit to the sale agreement they sign with buyers, specify the carpet area of dwelling and also provide detailed break-up of the room sizes, specify when they will deliver the project, spell out the penalty for the developer for delays as well as for the customer if he defaults on payments.


"We want each developer to sign on the code of conduct within
six months," said Credai national president Lalit Kumar Jain and asked consumers to buy a flat from a builder who is not a Credai member. This has already become a norm in cities in the South and the West. Jain urged consumers to take up their grievances with a builder at Credai's consumer redressal levels at the local or state level before going to courts.
Credai wants to set up consumer redressal cells in every state to address consumer disputes. Such cells have already come up in Karnataka, Tamil Nadu, Maharashtra, Andhra Pradesh and Kerala. Credai is also working on model agreement that could be adopted by its members, though this would be different across different micro-markets.