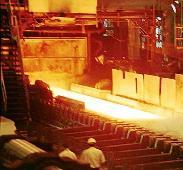 The government should set up a sovereign fund to facilitate acquisition of overseas mineral assets by Indian companies, a top official of state-run Rashtriya Ispat Nigam Limited said on Thursday.
"I feel that the government should consider setting up a sovereign fund for mineral assets acquisition by the Indian companies abroad," RINL chairman and managing director P K Bishnoi said at a summit organised by trade body Assocham in New Delhi.
Bishnoi said such funds are quite prevalent in other countries and the creation of a fund like this was indeed needed as the country had missed the bus when the cost of mineral assets were negligible vis-a-vis now.
Facing deficit of minerals within, Indian entities are increasingly looking for buying assets abroad.
But on many occasions, they had to back track on fund constraints among other issues. Meanwhile, the government was working on the creation
of such a fund, but nothing concrete has so far shaped up.
As per the industry sources, the creation of such a fund like this is not round the corner as well.
Coal, mines, steel and petroleum departments have already held a number of discussions with the Investment Commission for the creation of such a fund which would help the domestic firms to compete with its peers outside the country in the present competitive scenario.
India is likely to import 142 million tonnes of coal alone in the next fiscal, up from projected 82 million tonnes in the current fiscal.
In FY'10, India had imported 72 million tonnes coal to meet the domestic demand.