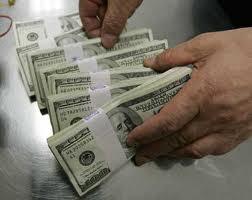 India is likely to witness a surge in remittances as a new government has taken charge and there is so much talk on good governance, a senior official of a money transfer company has said.

"We have heard so much in the last few days. There is so much expectation and people are far more confident than they used to be.

"This will certainly help remittances to India," said Sudhesh Giriyan, Vice President & Business Head, Xpress Money Services.

Giriyan told PTI that there was a lack of confidence during the last couple of
years in India when governance and corruption were big issues.
The number of people putting money into property had gone down even though the rupee rate was excellent, he said, adding that now is the time to put money into stocks and even property seems to be coming back.
Developing countries received $414 billion worth of remittances in 2013.
If you add the number of developed countries such as US, UK, Australia, Canada etc, it will go beyond $550 billion, he said.
India has been at the forefront of inward remittances for several years now.
Last year, the final figure announced by the World Bank and the Reserve Bank of India was $70 billion, he added.