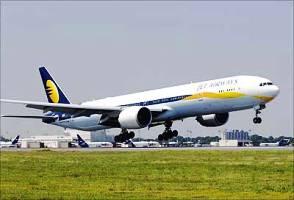 Jet Airways and Etihad have submitted revised documents to the government seeking to allay the FIPB's concerns over control of their proposed venture, saying the commercial co-operation agreement will not override powers vested with the company's board.

"We confirm that the CCA will not undermine the powers of the board of the company at any time to enter/exit from such commercial arrangement," according to a joint note submitted by Jet Airways and Etihad Airways to the Department of Economic Affairs.

Naresh Goyal-led Jet has also changed the shareholders agreement and amended the investment agreement and the articles of association, as suggested by the Foreign Investment Promotion Board, headed by DEA Secretary Arvind Mayaram, official sources said.

They said the Cabinet Committee on Economic Affairs could take up the deal for approval in the next few weeks.

The CCEA will consider the proposal because the foreign investment involved is higher than Rs 1,200 crore (Rs 12 billion).

Earlier, the FIPB said Securities and Exchange Board of India would ascertain if control rests with the Jet Airways board, as per the revised CCA.

The FIPB had approved a proposal for Abu Dhabi-based Etihad Airways to buy a 26 per cent stake in Jet Airways for Rs 2,058 crore (Rs 20.58 billion) with certain riders on July 29.


The riders include Jet seeking government approval before changing the shareholders agreement with Etihad and any arbitration to take place under Indian law, not English law as proposed earlier.
The two airlines agreed to reduce Etihad's representation on the Jet Airways board to two from three, besides vesting Goyal, Jet's founder-chairman, with the right to deliver a 'casting vote on any matter.'
In the revised shareholders agreement, Etihad agreed to make only recommendations about suitable candidates for top positions in Jet Airways as opposed to getting the right to source senior management.
Under the original proposal, four directors were to be nominated by Jet and three by Etihad, besides seven independent directors of which at least six had to be Indian citizens.
The revised proposal seeks to address concerns of the FIPB and market regulator Sebi with regard to 'effective control' after the foreign direct investment, which will be the largest in the aviation space.
There will be no change in the shareholding pattern, with Etihad picking up 24 per cent, key promoter Goyal holding 51 per cent and 25 per cent with others, including institutions and individuals.