On most occasions, SMEs depend on informal sources for their funding requirements like from family, relatives or from local money lenders, writes Mohit Ralhan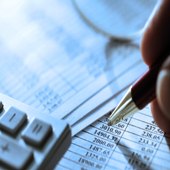 The SME sector has emerged as a dynamic and vibrant sector of the Indian economy. The sector has performed well and has enabled the country to achieve a wide measure of industrial growth.

Making significant contributions towards employment generation and rural industrialisation, SMEs have been successful in creating 1.3 million jobs a year and employing about 60 million people.

This is among the principal reasons which make SMEs the building blocks of the Indian economy.

Further, the SME sector collectively accounts for 8 per cent of the Indian gross domestic product and 40 per cent of India's total exports still originate from here.

But still, most SMEs encounter numerous challenges especially during their initial days of startup.

A common hurdle for most of them is the lack of capital support from the organised lending institutions.

On most occasions, SMEs depend on informal sources for their funding requirements like from family, relatives or from local money lenders.

However, one cannot depend on this if SMEs are seeking to achieve a larger goal of growth for itself.

This roadblock towards receiving capital has indeed slowed down the impressive SME growth story in India.

So, let's try to understand how these issues can be addressed and how a win-win situation can be created for both the promoters and support institutions.

The private equity support

Over the years, private equity funds have emerged amongst the key drivers of growth for SMEs.

PE funds are focused on identifying a prospect company early, adding value by building it to the next level of growth and then making a planned exit at a later stage.

They are stable sources of capital and tend to have an investment horizon of 5 years with attractive returns on investment.

These firms consist of successful CEOs or investment professionals critical to the entrepreneurial ecosystem.

In addition to funds, they also provide SMEs the operating expertise, mentoring advice and guidance that helps in creating the right organisational structure for sustained growth.

Let's try and look at some of the aspects that PEs bring in and understand how their support at early stages would assist in creating long term benefits for the invested SME.


Private equity firms identify potential SMEs who are in their initial stages of growth, after conducting a deep analysis of the business sector and the company.
They proactively provide inputs to the management on how to streamline and build the firm to achieve desired goals.

Once a sound foundation has been built PE professionals along with the support of open minded promoters would be in a better position to implement relevant systems and processes.

This would effectively scale the firm to larger geographies, products, services thereby achieving its full growth potential.


Innovations in business and technology
Companies today face fierce market competition and the only way to address this is to continuously look at innovating products and its related aspects.
With their experience and expertise PE professionals aid and guide companies in bringing about innovation in their products.

Further, in the this era of technology, PE firms advocate proactive use of technology to refine existing processes making them cheaper, faster and better.

They would undermine efforts to innovatively use technology to scale existing operations to a high level of efficiency.


SME businesses tend reach a saturation degree after a few years of active service, primarily because of the lack of expertise.
Here a PE professional steps in and works towards bringing on board horizontal expertise i.e. skill-sets different but synergistic to the concerned business and domain.

This, when put in practice allows for expansion to bigger geographies, larger organisational structures and multiple products.


Importance of active capital
Apart from the aspects mentioned above, the most important asset of any enterprising company are its human resources.
Efforts at grooming human capital may not come naturally to the promoters hence PE professionals also provide inputs on developing a cohesive work culture which includes how to train, retain and grow its people.

To conclude, SMEs are poised to become the next big opportunity in the Indian markets.

Recognising this, the government and regulators have introduced various policy measures to help SMEs grow, including activation of the SME listing platform.

This has twin benefits both for PE firms and SMEs.

While PE firms have a new exit avenue, SMEs gain greater visibility and credibility not to mention an opportunity to raise funds from institutional investors.

The mutual alliance between PE firms and SMEs is often a win-win situation for both. Infact, the right PE partner not only strives to create a culture that would be of institutional value but also enables SMEs to effectively transform themselves into effective large local and global corporations.
The writer is Managing Partner, Indus Balaji Private Equity