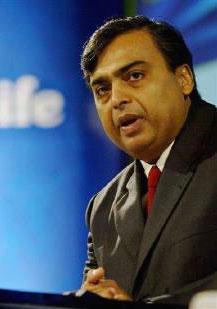 The Securities Appellate Tribunal on Monday sought clarifications from Sebi on the impact of the new consent mechanism norms in the ongoing case between Reliance Industries and the markets watchdog.
The tribunal posted the case for hearing on March 18.
It has been hearing a seven-year-old case of alleged insider trading arising from the merger of Reliance Petroleum (RPL) with RIL back in 2007.
SAT presiding officer JP Devdhar asked Sebi senior lawyer Darius Khambata to give the regulator's stance on the effect of the new regulations, which last month came into force with retrospective effect from April 2007.
Sebi had notified the new consent norms on January 9, after issuing the draft consent norms in May 2012.
The consent mechanism allows companies and individuals to settle their disputes with the Sebi by paying a sum without admission or denial of the alleged wrongdoing, but disgorgement of any ill-gotten gains.
RIL, prior to the merger of Reliance Petroleum with itself, allegedly short-sold 4.1 per cent stake in RPL valued at Rs 4,023 crore (Rs 40.23 billion) to prevent a slump in the stock.
The RPL shares were sold first in the futures market and later in the spot market, covering the share sales in the futures market, it was alleged.
In 2008, Sebi undertook a probe into the matter and in 2010 initiated quasi-judicial proceedings and said it had found that RIL had booked a profit of Rs 513 crore (Rs 5.13 billion) in the futures segment through this deal worth Rs 4,023 crore.
The Sebi argued that the company was aware of the sale of shares and sold futures ahead of that, therefore amounting to insider-trading and sent a show-cause notice to the company.
RIL had challenged the Sebi show-cause notice in December 2010.
Following this, Sebi ordered a probe and found that RIL had violated insider-trading norms. Though RIL moved Sebi for consent settlement, the regulator did not entertain the application, forcing RIL to move the SAT.
Meanwhile, the hearing in the case between Sebi and Reliance Petroinvestments has also been adjourned to March 19.