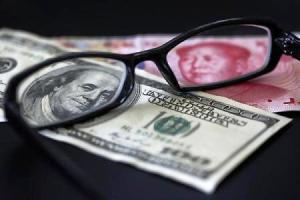 China's foreign exchange reserves, already the world's largest, touched a whopping $3.82 trillion in 2013, the central bank said on Wednesday.

China's forex reserves witnessed an increase of $509.7, a 12.8 per cent rise from 2012, People's Bank of China said.

Growth of the foreign exchange reserves was back on the fast track in 2013 with a quarterly increase of around $160 billion for both the third and fourth quarter, the bank said.

The net increase in 2013 also sharply overrode the $130 billion -- net increase in 2012.

The data came as the trade surplus widened to $259.75 in 2013, an increase of 12.8 per cent from a year earlier. Meanwhile, foreign direct investment in China kept expanding.

Government data showed the country's foreign direct investment inflow stood at $105.51 for the January-November period, up 5.48
per cent year on year.
China's foreign exchange reserves were only around $100 billion in 1996 and within a decade China surpassed Japan to become the largest holder of foreign exchange reserves in 2006, when reserves topped one trillion as it emerged as a factory of the world making big strides in manufacturing.
Currently, China's foreign exchange reserves are almost three times that of Japan and invested over $1.20 trillion in US treasury bonds.
While other nations struggled to accumulate foreign exchange due to current account deficit, China's problem was how to optimise the gains of its massive foreign exchange reserves as concerns have arisen on their management and value.
Zhao Qingming, a professor at the Beijing-based University of International Business and Economics, said vast foreign exchange reserves of China are mainly used to invest in treasury bonds and financial bonds, which carry low interest rates.